Sunglasses come into "Fashion"
With the beginning of the 70s, the image of the optics changed and for the first time, it was not only the functional features, which was given special emphasis to, but it was also the design. The slogan "the glasses for the dress" determined the change back then. Since then, strong colors were used and the form and design of the sunglasses were varied at will. Also the development of plastic lenses in spite of the original mineral-glazed lenses presented itself unexpected opportunities. Thanks to this innovation, it was possible to widen the diameter of the glasses because the glasses became much lighter through the use of plastic instead of glass. The best example of this development embodies the Futura series of Silhouette. These sunglasses of 1971-1973 were simply terrific and came out as a limited edition already at that time. Despite the incredible form, Silhouette always managed to combine design, quality, and functional features.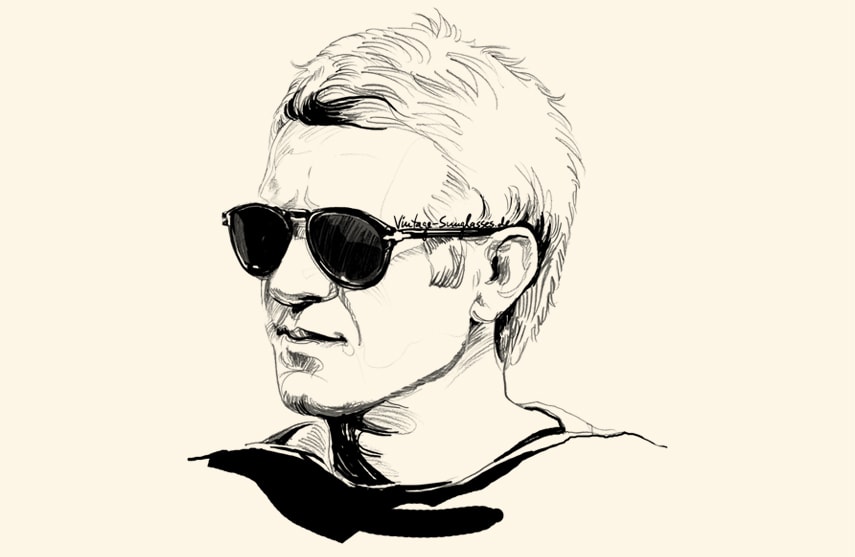 Futura Silhouette 570 and 571

New inventions in spectacle lenses - Gradient Lenses
A further characteristic of the 70´s became the so-called gradient lenses. The lenses of these sunglasses not only gave the glasses a more elegant look, they also considered the sunbeams from various directions at the same time. Furthermore, the so-called "changeable" lenses amazed the customers. These lenses automatically adapted themselves to the luminous intensity and darkened themselves automatically according to the luminosity.
The probably most outstanding development in the optics of the 70s was the invention of the material "Optyl" of Wilhelm Anger. W. Anger developed a plastic called Optyl, which dominated the optics into the 90s. This plastic was light and solid at the same time, barely triggered allergic reactions, and never seemed to lose its gloss even after decades.
Many big brands like Dior, Dunhill, Playboy, Paloma Picasso or Carrera let their glasses and sunglasses manufacture in the Optyl works of Wilhelm Anger in Austria. Therefore, most of the high quality sunglasses wear the Optyl sign and "Made in Austria" on the inside.
Aside from making changes in eyewear fashion in general, Optyl continued to grow its dominance and became the world market leader in eyewear frames and sunglasses.
In the 1970s, the company acquired many more eyewear licenses, e.g. from Porsche Design, Alfred Dunhill and Playboy and manufactured the brand glasses and brand sunglasses in their factories in Austria and Germany. Accordingly, most quality sunglasses bear the Optyl symbol and the inscription "made in Austria" or "made in Germany".