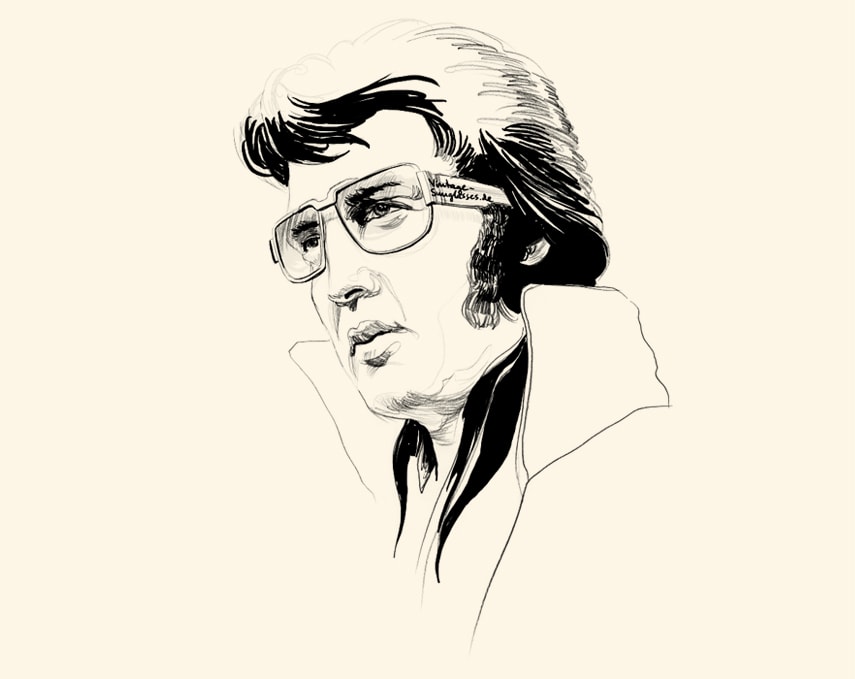 NEOSTYLE, PERSOL RATTI, RAY-BAN
In the sixties, special emphasis was given to functional features and practicality of glasses above all. Individual manufacturers like Neostyle, Persol Ratti or Ray-Ban produced partially through handicraft incredibly solid glasses and sunglasses, which entirely served to protect the eye. These glasses distinguished themselves by a solid manufacture and indescribable quality of the materials. Nevertheless, the massive manufacture and the use of mineral glass for lenses also brought a disadvantage since the glasses became quite heavy through the used materials, and this was found as very unpleasant while wearing.
The eyewear history of the 60s must be told from different perspectives, since it was during this decade that a real eyewear industry developed, as well as eyewear fashion itself for the first time. In addition, the social circumstances – just 15 years after the end of the Second World War – played a major role in this history.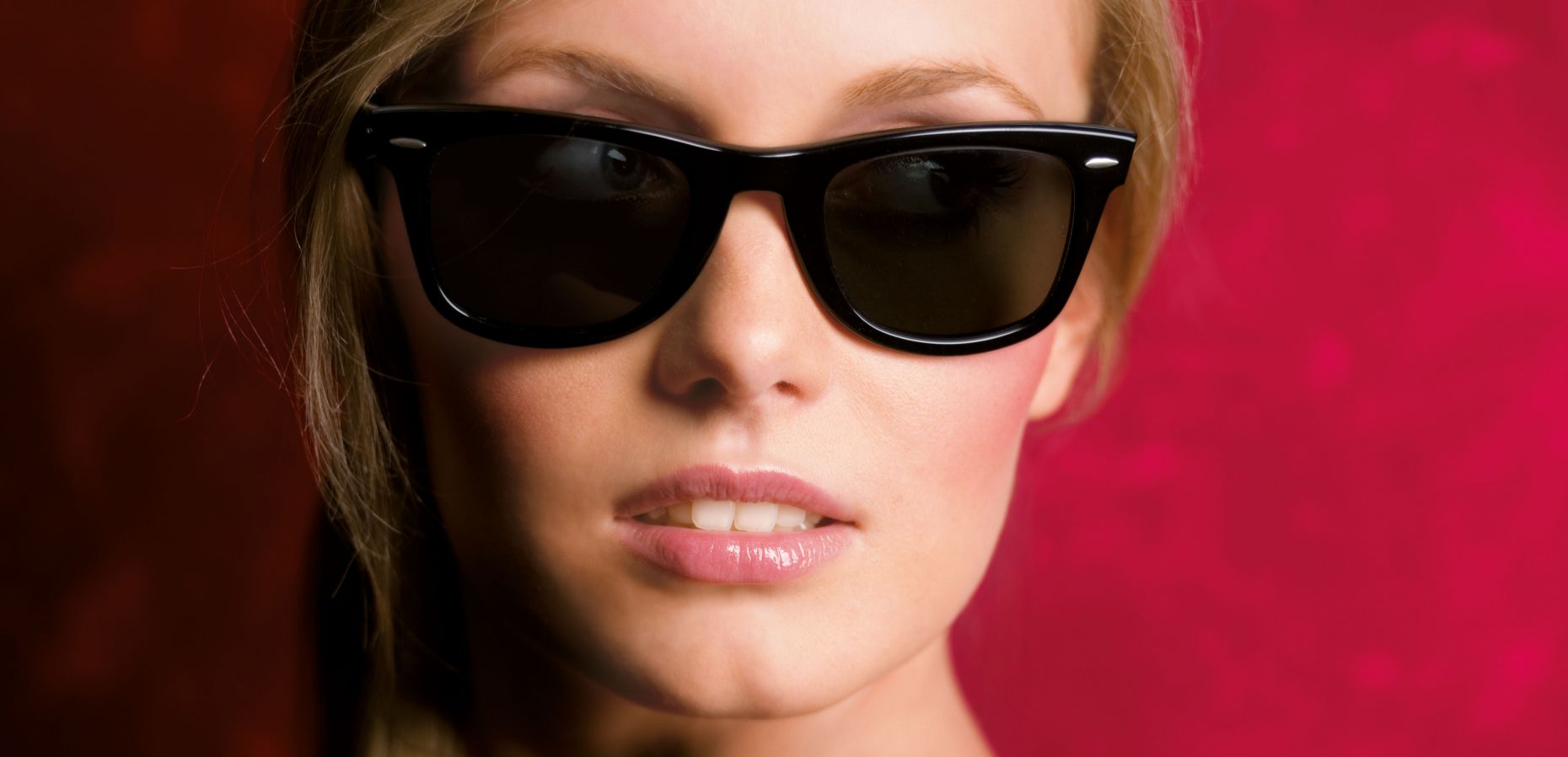 1960s "Made in USA" sunglasses
On the one hand, there were the American manufacturers Bausch & Lomb (B&L) and American Optical (AO), who mainly developed sunglasses according to military needs and – financed by the US military – invested a lot of money in the development of sunglasses. A good example are the Ray-Ban pilot glasses.
These sunglasses were not made for the general population and the profitability of the companies was not the primary focus. However, this increasingly changed at the beginning of the 1960s and it was at this time that glasses became a fashion accessory.
With stars like Marilyn Monroe and Elvis Presley, films like "Breakfast at Tiffany's", "Easy Rider" and "The Thomas Crown Affair", the 1960s was a time of changing life attitudes and transformation in how people viewed their own individuality. Sunglasses were an expression of this. Even the then US President John F. Kennedy embodied this lifestyle and often wore Ray-Ban sunglasses on public occasions.
European eyewear design with a completely new material: Optyl
On the other hand, there were European eyewear manufacturers, who were even more affected by the social changes of the 1960s, which in turn gave rise to a veritable eyewear industry.
German eyewear companies such as Metzler, Menrad, Rodenstock and Neostyle produced glasses and sunglasses that lasted. These were made for the people and supported by the German health insurance companies; they were nicknamed "NHS glasses".
At that time, Wilhelm Anger and his company Optyl were already ahead of their time, researching a frame material that would allow considerably more creative freedom in spectacle design in order to be able to combine functionality with fashionable aspects in a variety of ways. In addition, they wanted eyewear production to be made much more efficient so that fashion eyewear could be mass-produced. To discover this material, from 1964 Anger employed a whole team of chemists who, after four years of research, developed an epoxy resin combination which turned out to be revolutionary and went down in eyewear history as the word mark "Optyl".
In 1968, the eyewear material "Optyl" was presented to the public for the first time and it changed the production of spectacles to an unimaginable extent. Suddenly no more sheet material was necessary to produce glasses in many individual work steps. Now only a single step was needed: Optyl material could be injected into a mould as often as desired.
This possibility of duplication skyrocketed the annual production of Optyl to eight million units in 1968 (the previous amount was a few hundred thousand). Furthermore, Optyl was lighter, more robust and more durable than any other eyewear material, so that the development costs of the equivalent of 18 million euros quickly paid for themselves.
Wilhelm Anger advanced to become a major industrialist and bought numerous designer licenses in the following years to enable the average consumer to be able to buy brand sunglasses as well. In 1968, Optyl acquired the Christian Dior eyewear license from the American eyewear manufacturer Tura and, using the new possibilities offered by the Optyl material, made Dior eyewear the market leader in optics.
In addition to eyewear producers, who mainly concentrated on eyeglasses and sunglasses for the optician industry and its needs, there were also eyewear designers in the 1960s who were successful with their creations and were completely independent of the mainstream. These include, for example, the old designer sunglasses by Oliver Goldsmith or Pierre Cardin, which were explicitly made only for "high society" and are now coveted collector's glasses.
Every now and then, you can also buy such "Haute Couture" glasses in our product range. However, it is becoming more and more difficult to find original 1960s designer sunglasses in an unworn top condition, because these vintage glasses are now at least 50 years old.