About us
The Company "Vintage Sunglasses"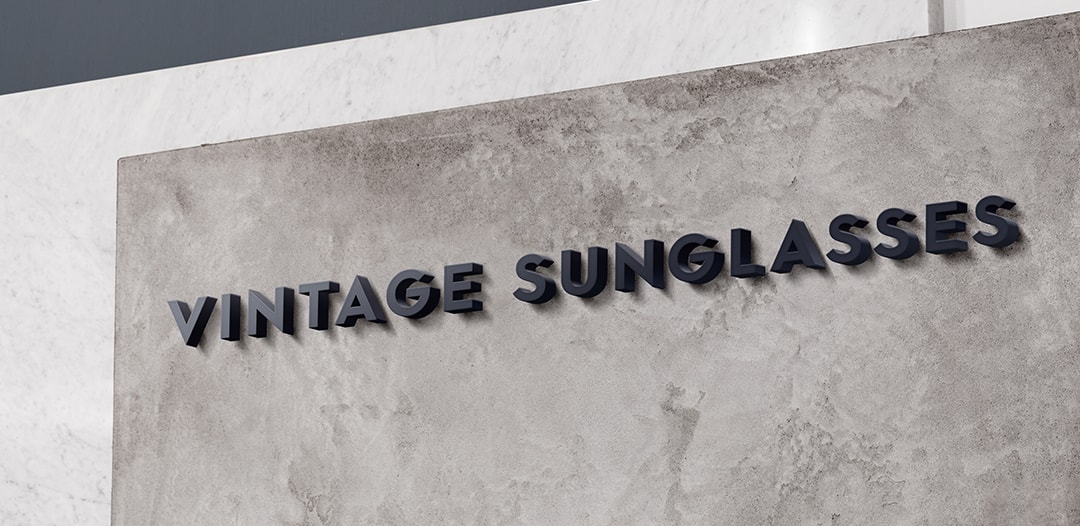 When Vintage-Sunglasses.de was founded in early 2006, online shopping was still in its infancy. At that time, Facebook was still just a student platform, and smart phones, Twitter and ready-made online shops were all things of the future. Back then, even the word 'vintage' in German only had its pure and original meaning.
Vintage-Sunglasses.de was a totally handcrafted site – a customised platform where every detail was painstakingly created. It took the passion and dedication of a small team of 'vintage visionaries' to successfully launch such a project with its complex interplay of layout, programming, product descriptions, photos, translations, usability, search engine optimisation and so on.
The company's initial success gradually gathered pace, giving us the chance to constantly improve our online shop for unworn vintage glasses.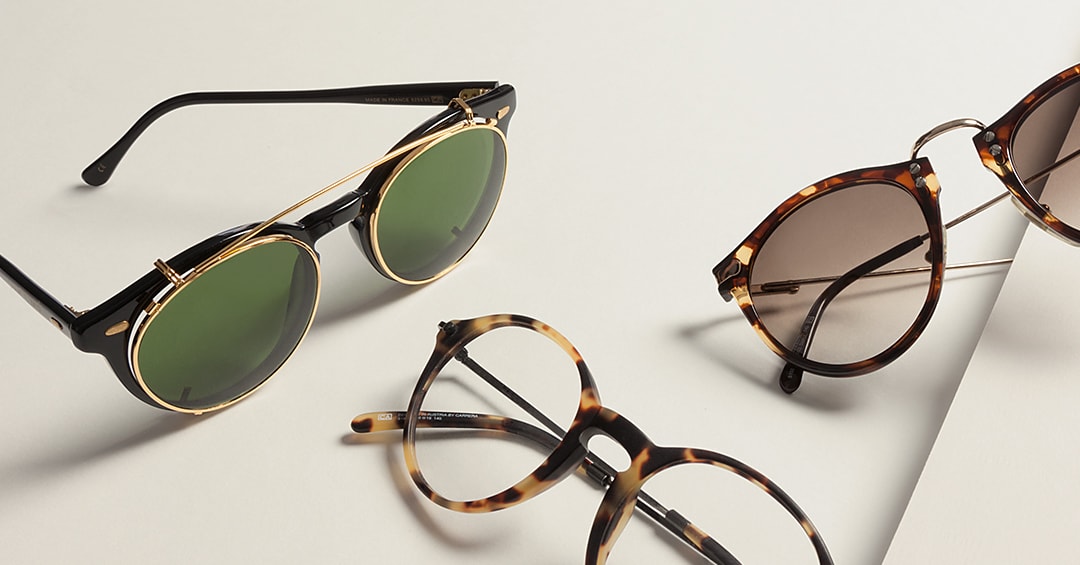 Only successful products are copied.
Many others were also attracted to offering vintage sunglasses online around the world – especially given the idea's positive development. So Vintage-Sunglasses.de has been copied many times over the last years.
New platforms selling vintage sunglasses mushroomed, often helping themselves to our texts, photos or designs without even asking. But most of these sellers never realised that successfully running an online shop for rare and individual glasses involves a considerable amount of work. No wonder, then, that the vast majority of these 'businesses' vanished again – despite their massive social media presence.
Our range of vintage glasses and sunglasses speaks for itself.
For more than ten years, we have constantly offered a range of over 1000 highly coveted individual glasses from top designers. And we have managed to do so even with daily sales to our loyal regulars and with fashion boutiques the world over discovering our online shop as a reliable source of exciting products. Nonetheless, with patience, skill and considerable effort, we could always present new vintage rarities on our website.
Each of our designer glasses has been carefully checked by our master optician and is actually available in stock – another point distinguishing us from many other providers.
Moreover, we do not hide behind our online presence, as is often the case today. Instead, our customers can reach us by phone during normal office hours –and it's even possible to make an appointment to visit us in our Berlin office.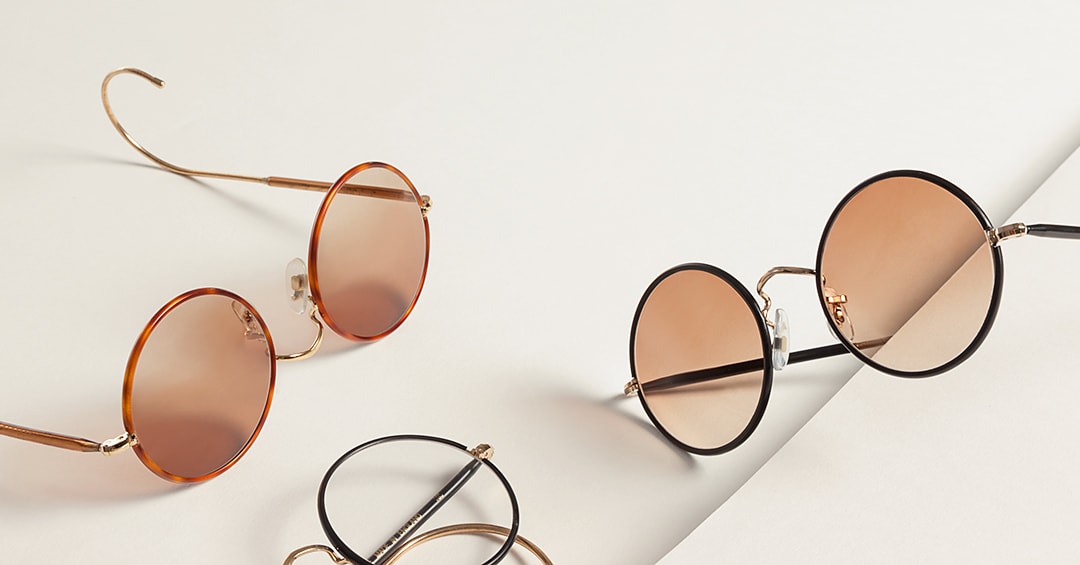 Our team
Here you have the opportunity to get to know the team behind VS a little better.
Chris
His passion for old glasses and love of individuality fuelled the idea of making a career out of his hobby.
Being himself an enthusiastic antique's collector and based on his own interest in fashion & lifestyle, he combined these two aspects of his life and, initially, founded the one-man business known today as the firm Vintage-Sunglasses.de.
In Berlin, working from a small room in his apartment, he began to search for vintage sunglasses he liked himself. Subsequently he shared his collection with others and soon his endeavors were greeted with overwhelming fervour in the city and among collectors & enthusiasts from all over the world. Within three months time, the demand for vintage originals grew to such an extent, that Vintage-Sunglasses.de has since continued to grow and expand. Thanks to its exclusive offerings and reliable customer service, Vintage-Sunglasses.de continues to grow on a regular basis.
Meanwhile, a large office has replaced the small room in Chris' apartment. Chris no longer works by himself, but instead is supported by more than a dozen professionals. And all of them have one thing in common: The passion for truly exceptional sunglasses.
Today, Chris has increasingly taken a step back from daily business so that, as Managing Director, he can 'just' focus on the work behind the scenes.
Toni
Toni came up with the first draft for the website and is responsible today for the entire graphic layout and design of the website. His work has been applauded by many and we continue to receive countless compliments from around the world.

Ben
Ben´s area is sales. He manages the entire daily workload, takes care of accounting and the company's inventory and also focuses on keeping our customers happy across the world.

RENÉ
René is our marketing expert and link man. He develops new concepts, optimizes the website, and coordinates Vintage-Sunglasses.de PR worldwide, as well as all company events and large projects.
Alfred
He is the man for our online activities. He is also responsible for online research and news.

Opto
Opto is our man with the golden hands. He brings in lost, forgotten and rather dusty "old" inventory and polishes it into extremely glossy and glamorous collector items. Furthermore, he has a talent in fulfilling unbelievable customer wishes on an ongoing basis.

Roger
Our programmer, who makes sure that Vintage-Sunglasses.de is accessible 24/7. A peek behind the technical scenery of the online-shop amazes even most experts.

Valentina
With her linguistic diversity and Neapolitan charm she is always on the lookout for unworn original glasses in Germany and Italy and also manages the merchandise procurement.

Michel
The bilingually raised Sunnyboy and professional translator develops all of our English texts and just keeps on providing us with cunning formulations.

Nick
After joining our team last year, Nick filled the gap left by Chris moving out of our day-to-day business. Nick now puts his all-round skills to good use as a 'general factotum'.