Replica or original glasses?
Retro vs Vintage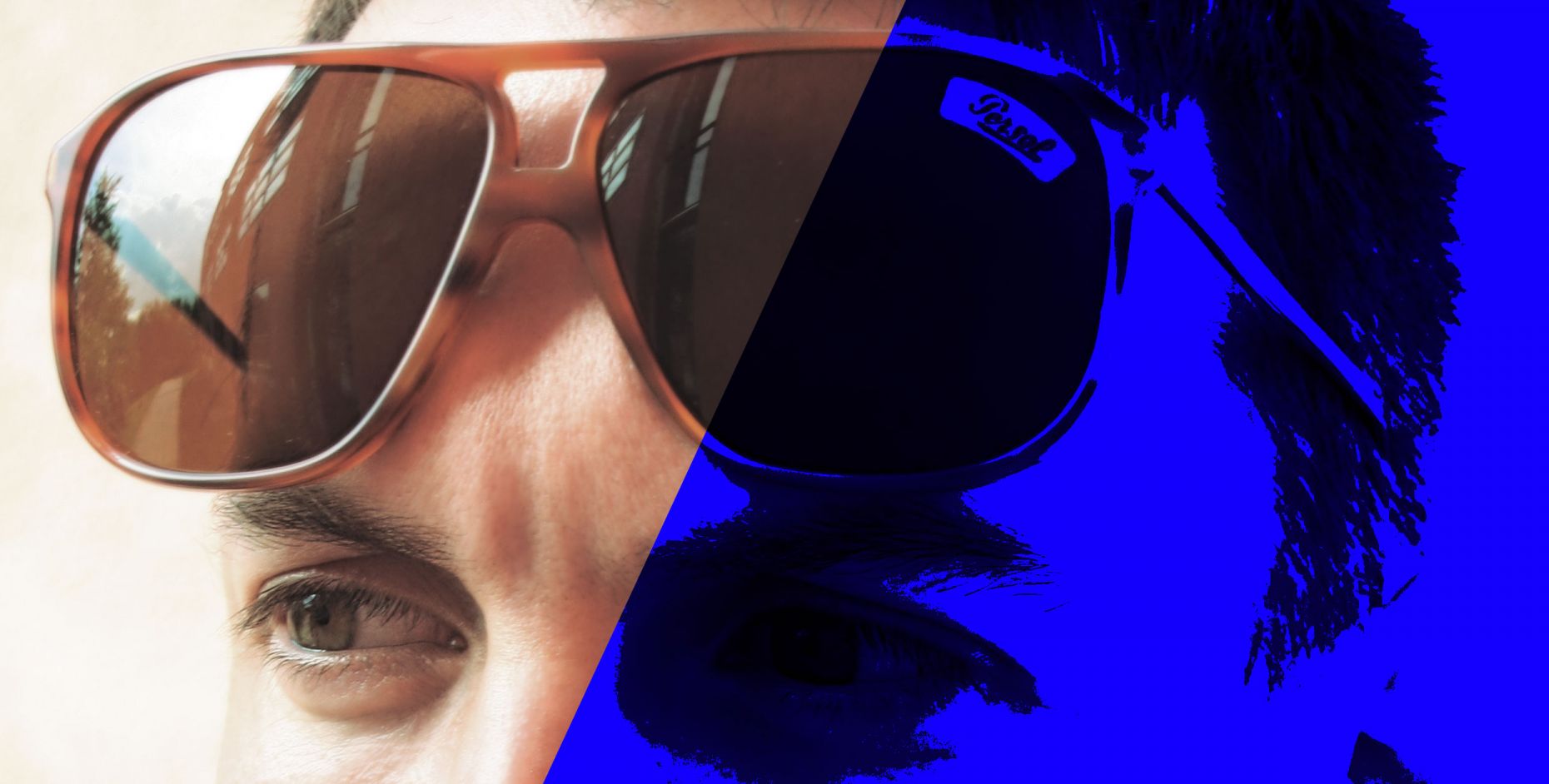 What's the difference between retro glasses and vintage glasses?
Retro glasses are reproduced vintage glasses. A pair of vintage glasses serves as the basis for every pair of retro glasses.
Vintage glasses are old original glasses from the '70s to the '90s, some of which never went out of fashion, or sometimes only for a short time, and correspondingly are in demand.
Numerous eyewear manufacturers have reacted to the existing demand in recent years and reproduced old spectacle models. The result is retro glasses.
The old Cazal originals bear the imprint "Made in W. Germany".
A good example of this is the eyewear manufacturer Cazal, which has now reproduced almost all of its old successful models in various new editions. Today, Cazal produces its '80s vintage glasses in a wide range of colours and calls them "Legends".
The Cazal Legends are therefore retro glasses and not vintage glasses.
We do not offer Cazal retro glasses, but exclusively the old vintage glasses by Cazal, which often still bear the imprint "made in W.Germany": See our Cazal glasses here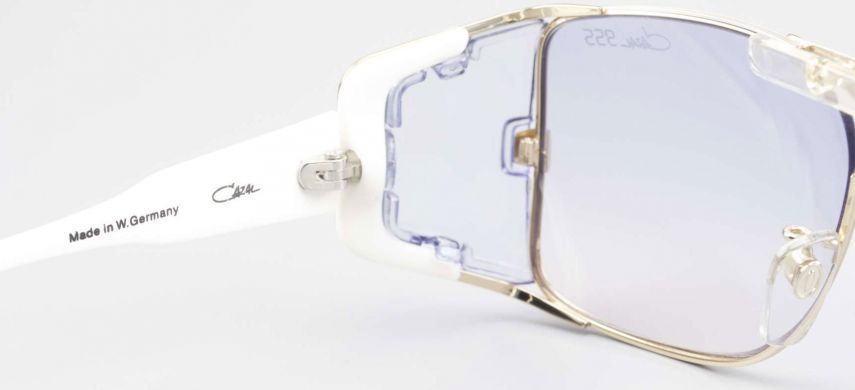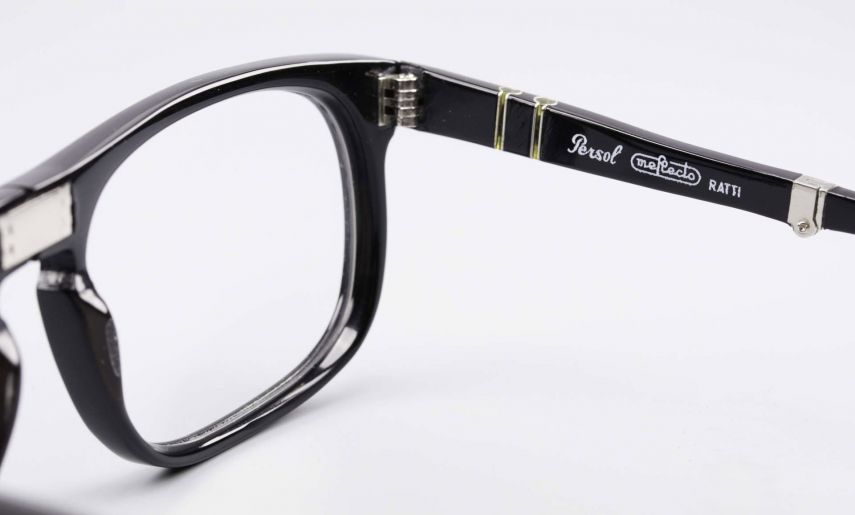 Persol: vintage glasses come from the factory in Turin.
Retro glasses and vintage glasses that look almost identical can also be found from the Persol brand.
It is important to know that the real old vintage Persol glasses bear the imprint "Persol Ratti", because the original Persol glasses were produced in the Ratti factory in Turin.
It was not until 1995 that the Italian group Luxottica, the largest eyewear manufacturer in the world, acquired the Persol eyewear licence and has been producing Persol eyewear without the Ratti logo ever since.
Naturally, Luxottica has focused on reproducing the best-selling Persol Ratti models in order to generate the greatest possible buying interest. A pair of Persol glasses from the current collection is therefore often a reproduction (retro glasses) of an old vintage pair of Persol Ratti glasses.
Because the new Luxottica Persols are also very well made, we have decided to include a few timeless designs of these retro glasses in our Persol Ratti range. We then describe these exceptions as "a new edition of the old Persol Ratti glasses".
But since our mission (and passion) is to find and make available old vintage originals, you will mostly find this description in our Persol glasses "NOT RETRO GLASSES: Persol Ratti Glasses
How do you recognise the famous Ray-Ban glasses from Bausch and Lomb?
Luxottica also acquired the Ray-Ban eyewear licence from Bausch&Lomb in the USA in 1999.
Since then, the Italian manufacturer has been producing the legendary USA glasses with a slightly modification: the imprint "made in Italy". Almost every pair of Ray-Bans with "made in Italy" on the temple is therefore a retro pair of glasses.
However, Luxottica has not limited itself to reproducing the old vintage Ray-Ban models, but has also expanded its range with numerous new designs. That's why Ray-Ban glasses are now available in shapes that didn't exist back then.
These glasses could become vintage eyewear themselves in the future.
Since Ray-Ban retro glasses (made in Italy and with RB engraving) are very easy to distinguish from the old Ray-Ban vintage glasses (made in USA and with the B&L engraving), many glasses wearers are familiar with the story behind the "Ray-Ban" brand.
If you want to know more about the background, have a look at our Ray-Ban category: Rayban Vintage eyewear
The confusion of terms is even greater with sunglasses, because as fashion accessories they are constantly being assigned new buzzwords.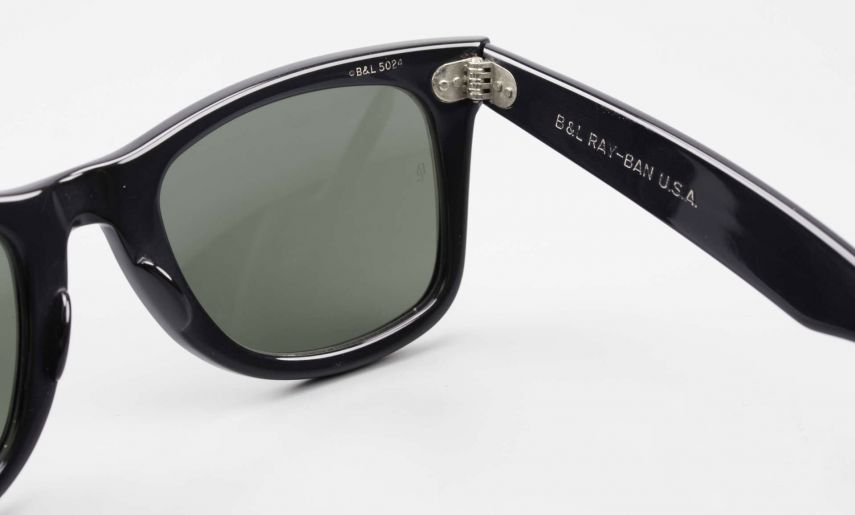 How can I recognise an original pair of sunglasses, for example from the '70s or the '80s?
Many customers search for retro sunglasses on Google, but actually mean old vintage sunglasses. Vintage sunglasses are actually old original glasses from the '70s, '80s or '90s that are still in great demand today. The reasons for the persistent demand after several decades are manifold.
Often, they are legendary or timeless designs as well as being of outstanding quality. Retro sunglasses are new reproductions of these still much sought-after old vintage sunglasses, because of course only models are reproduced for which there is a market.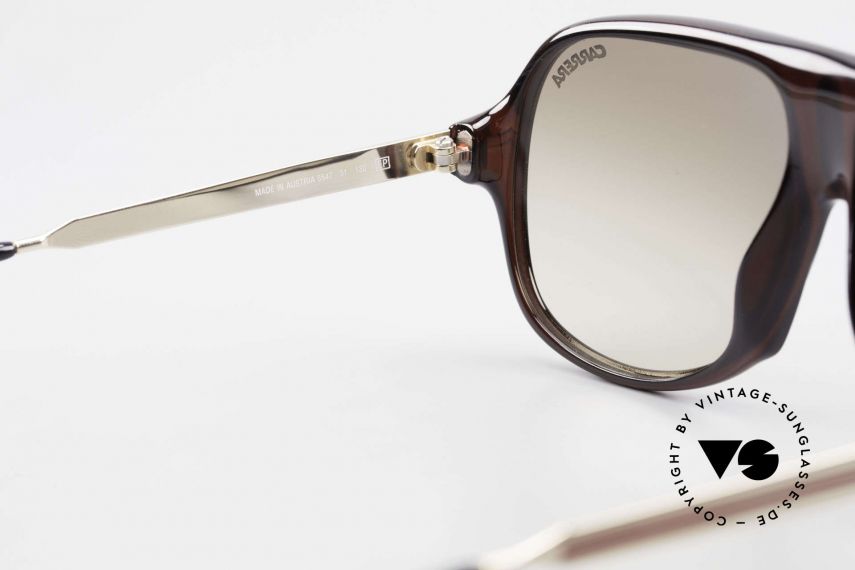 It is very difficult to distinguish an old pair of Carrera sunglasses from a replica.
For example, Safilo, the second largest eyewear manufacturer in the world, acquired the Carrera eyewear licence in order to be allowed to produce sunglasses with the CARRERA imprint.
Originally, Carrera sunglasses belonged to OPTYL, which has produced the original Carrera sunglasses since 1956. Read more on our Carrera journal page: "Innovation und Design"
Looking at the Carrera reproductions (retro Carrera sunglasses) from Safilo today is like looking at an old '80s Carrera glasses catalogue from OPTYL. The old Carrera vintage sunglasses were not only reproduced on a 1:1 basis by Safilo, but also given identical names. Since the model names of retro sunglasses and vintage sunglasses are the same, it is almost impossible for the layman to tell the difference.
Only when you hold the two productions (original '80s production vs. current reproduction) in your hands at the same time do you feel the difference.
This fact naturally makes it very difficult for the customer to find the right product. Likewise, the price differences can be confusing, because a pair of rare, old original vintage Carrera sunglasses in unworn condition is of course more valuable than a pair of Carrera retro sunglasses.
Nevertheless, the numerous retro sunglasses from a wide variety of manufacturers also have their justification, because not every eyewear lover wants to wait so long to finally find an old original product.
Even we cannot guarantee whether we will be able to purchase a 30-year-old rarity in perfect condition again.
We are therefore particularly pleased that we can offer you this selection of Carrera unique pieces: Our vintage Carrea glasses (partly from the 70s, but mostly from the 80s / 90s)
Retro glasses with a vintage touch: the Neostyle Nautic
For this reason, we too have made an exception for retro sunglasses: we are talking about the Neostyle Nautic 2 sunglasses, or the so-called "Elvis" sunglasses.
With these sunglasses, the old '70s original glasses have now become such expensive collector's items that Elvis fans are very happy to have a pair of retro sunglasses.
For us, there is another very crucial point: the Neostyle Nautic 2 retro sunglasses are not a licensed product, but rather an original product from Neostyle. The long-established German company still manufactures the Nautic 2 model itself. Although the production processes have been adapted to modern times and the frame has undergone minimal modifications, the same creators are still at work as almost 50 years ago.
Here, you will find our vintage glasses by Neostyle.
The decision between retro sunglasses or vintage sunglasses is, of course, up to each customer. We just wanted to explain the differences in terminology and also clarify what distinguishes our eyewear range from other eyewear collections.