Carrera
Innovation And Design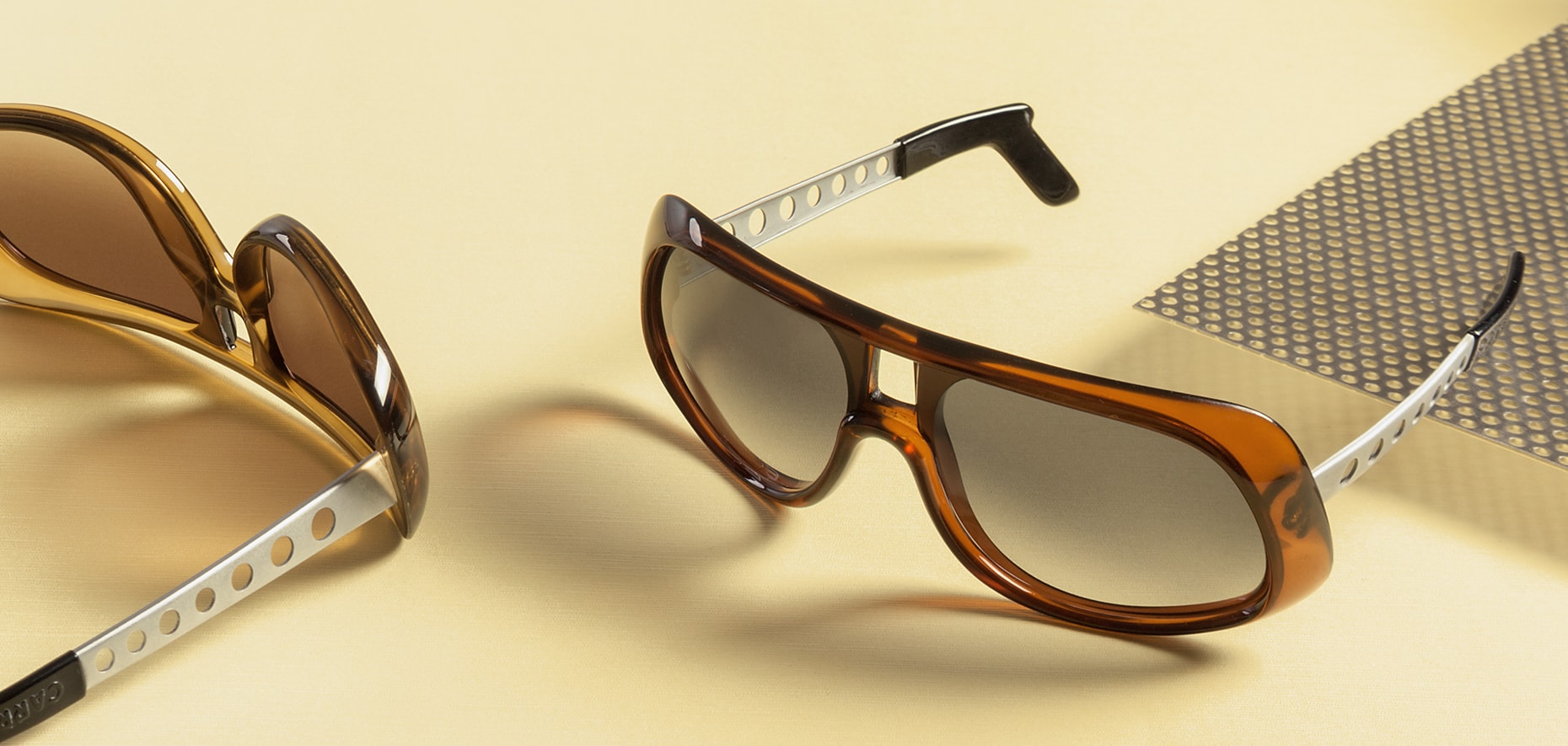 The Sport's Brand in Eyewear
Founded in Traun, Austria, in 1953, Carrera took its name from the Carrera Panamericana, the legendary Mexican car race. As the sport's brand in eyewear, Carrera's wide range of sunglasses established a formidable reputation for innovation and design.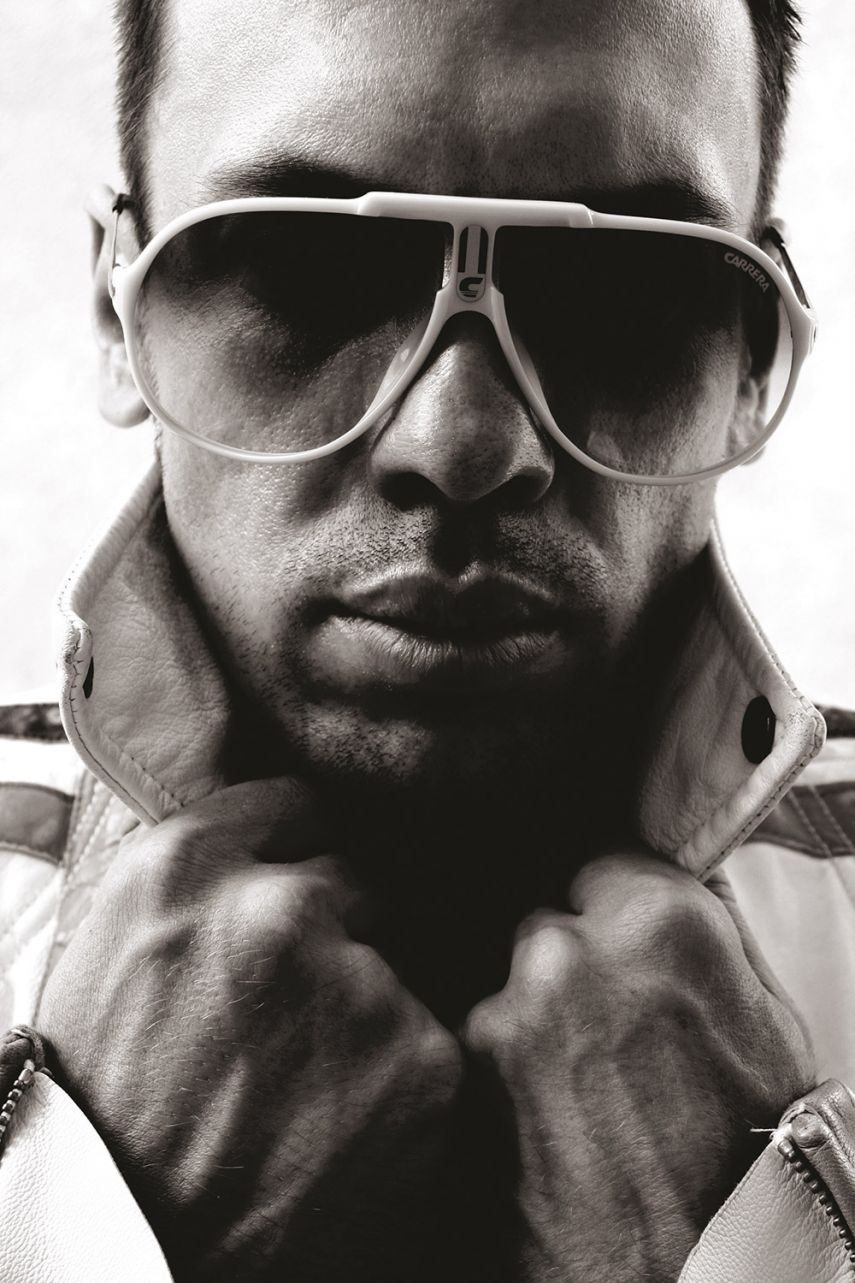 Although it is often misread, the Carrera eyewear brand has nothing whatsoever to do with Porsche sports cars.
Wilhelm Anger, who had been involved in the production of functional eyewear since the end of the Second World War and became the world's largest producer of eyewear in the 1960s and 1970s with his Optyl factories, created the sports eyewear brand "Carrera" in 1956.
Already before 1956, Anger created the eyewear brand "Viennaline", which sold well in light of the increasing prosperity – 10 years after the end of the war.
Due to the good economic situation, people were again interested in things that went beyond basic needs, such as motor sports. Wilhelm Anger recognised the signs of the times and wanted to offer fashion eyewear alongside "functional eyewear" in the future.
At that time, the "Carrera Panamericana" sports car race, which took place in Mexico between 1950 and 1954, was one of the most prestigious sporting events of the time. Mercedes celebrated a double victory there in 1952 with its legendary 300 SL, which made the name "Carrera" even better known.
Wilhelm Anger, a fan of fast cars, bought his own Mercedes dream car in 1956. When it came to the launch of a planned sports eyewear brand, Wilhelm Anger suggested the name "Carrera". Since the name "Carrera" was not protected, production of Carrera eyewear could begin from 1957, designed by Udo Proksch.
However, Anger himself saw no need to have the name protected. It was not until a few years later that Porsche invited Wilhelm Anger to talks in order to negotiate the use of the name. Porsche had also participated successfully in the Carrera Panamericana and had its 356 sports car model additionally given the name "Carrera", but had not had the name protected either.
An agreement was reached so that both companies could continue to use the name.
You can read the complete history of Wilhelm Anger and his eyewear empire, later including the brands Dior, Dunhill, Boeing, Picasso, Porsche Design, Terri Brogan, BOSS and Playboy, in the book "Die unglaubliche Geschichte von Brillen und Rohren. Die Unternehmerfamilie Anger und Ihre Erfindungen" [The Incredible History of Eyewear and Tubing. The Entrepreneurial Family Anger and their Inventions] by Reinhard Bauer.
Carrera 5512
80s Sports
sunglasses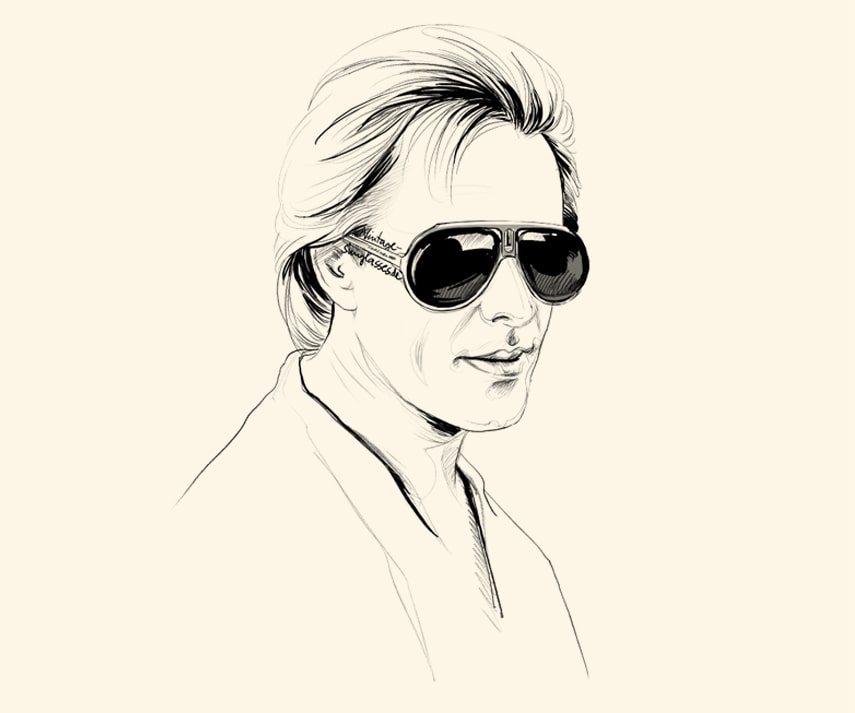 Hybrid Between functionality and Lifestyle
In the 1980s, when Don Johnson wore a Carrera 5512 in the cult series Miami Vice, the sunglasses gained a special kind of street cred. Largely thanks to Johnson's choice of eyewear, Carrera's image changed overnight.
From bespoke sportswear, the sunglasses suddenly became iconic accessories epitomising a laid-back, cool lifestyle.
So, if you are looking for sunglasses specifically designed to cope with sports events – and one summer after another – check out our Carrera selection!