Giorgio Armani
Fashionable Elegance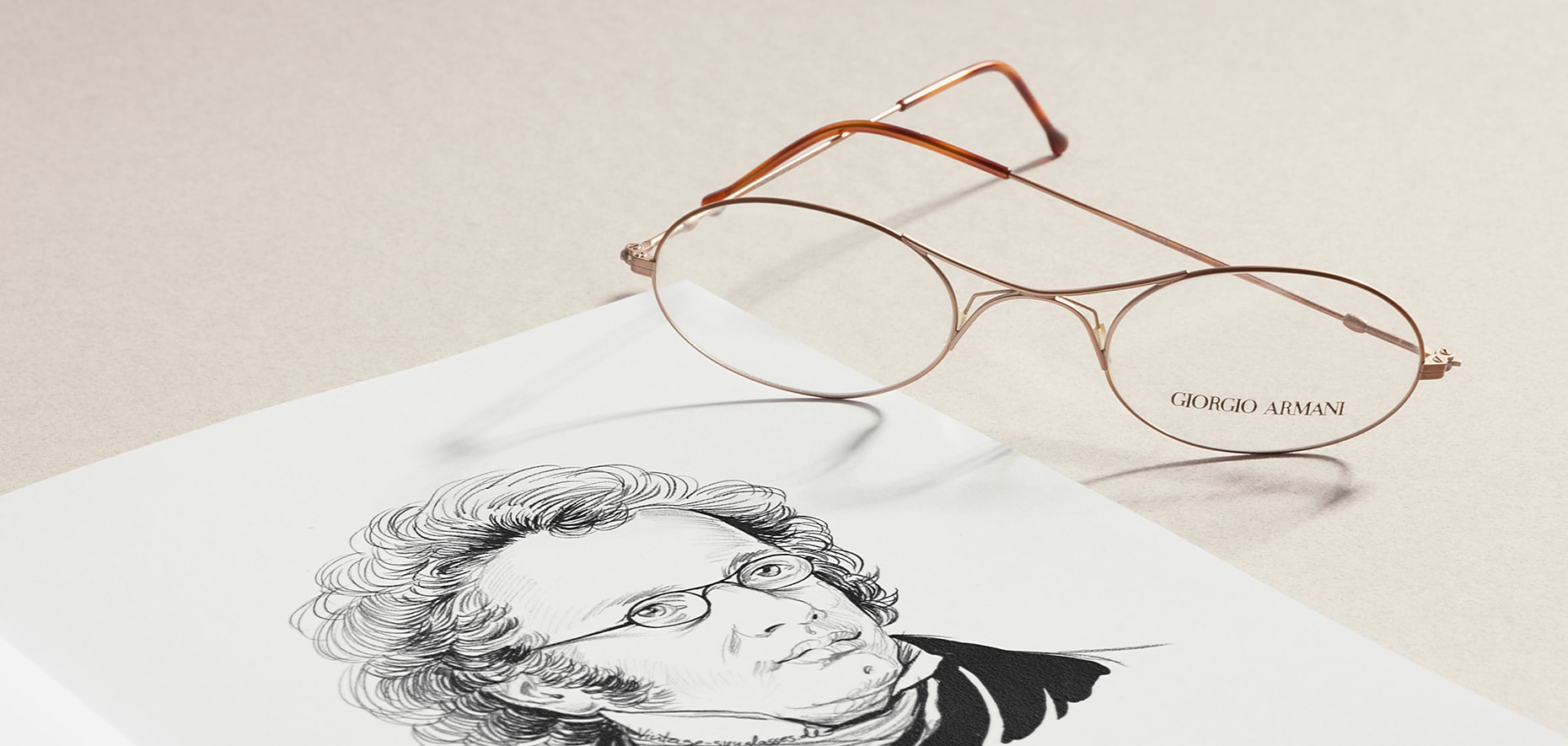 Classic and Timeless Glasses
In the early 1980s, Giorgio Armani, renowned for fashionable elegance, launched his first eyewear collection. Opticians confronted with Armani's initial creations were amazed – the frames were neither original nor innovative.
Quite the contrary. Armani worked exclusively with well-established classic forms, such as the panto frame. In that spirit, the most famous Giorgio Armani vintage glasses – model 229 – is essentially a copy of eyewear from 1820 as worn by Austrian composer Franz Schubert.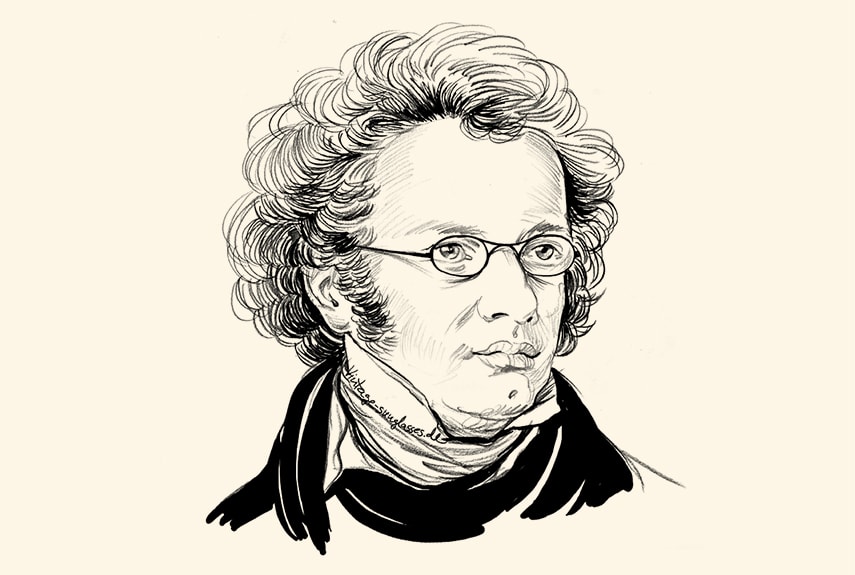 DIscreet and Delicate
Nonetheless, thanks to minor changes to details, Giorgio Armani managed to endow familiar frames with markers of his own subtle elegance. Working with various materials, he altered the colours and added a very delicately inscribed 'Giorgio Armani' to all his eyewear models.
To the surprise of many opticians, the Armani glasses sold very well.
Not only did his model 229, quickly dubbed the 'Schubert glasses', advance to become a bestseller, but it also became the flagship design for Armani's advertising campaign at the time. The eyewear appeared on nearly every advertising poster and, as a large-scale model, hung in the windows of many opticians.
Even today, the 'Schubert glasses' rank as the most sought-after Armani vintage model and can be found – though, unfortunately, not often enough – in our shop.