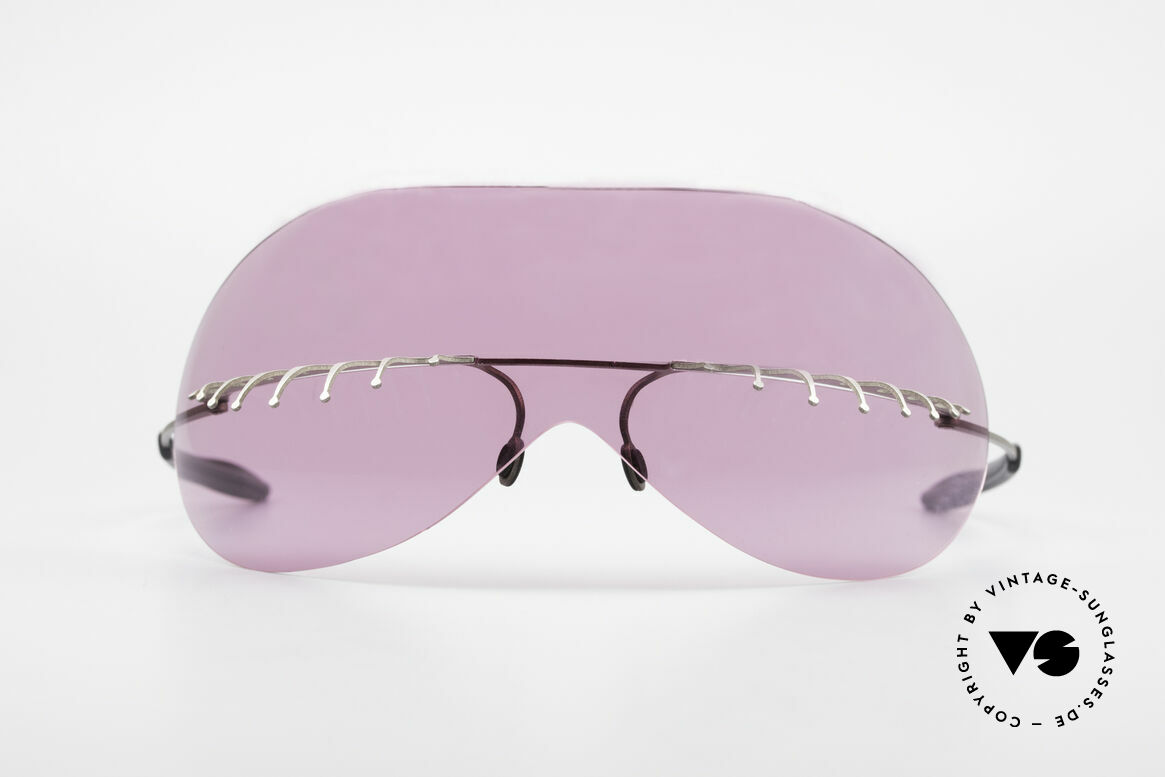 Theo Belgium Satisfashion 131
Sunglasses With Eyelashes
Description
THEO shades of the SATISFASHION series from 2001
the name says it all ;-) .. SATISFASHION; lovesome!
these sunglasses have eyelashes; fancy and charming
designer, objet d'art, museum piece, collector's item
made for the avant-garde, individualists; trend-setters
never worn, one of a kind; Theo frame for all who dare!
Product Details
Made for
Women
Color
titan / purple-pink

Made in
Belgium
Item No.
Theo-Satis-SB-6044
What a shame, already sold!
Someone has already snatched these glasses up.
But these glasses could be yours.
How do you like these glasses?