Lunor
Timeless eyewear design redefined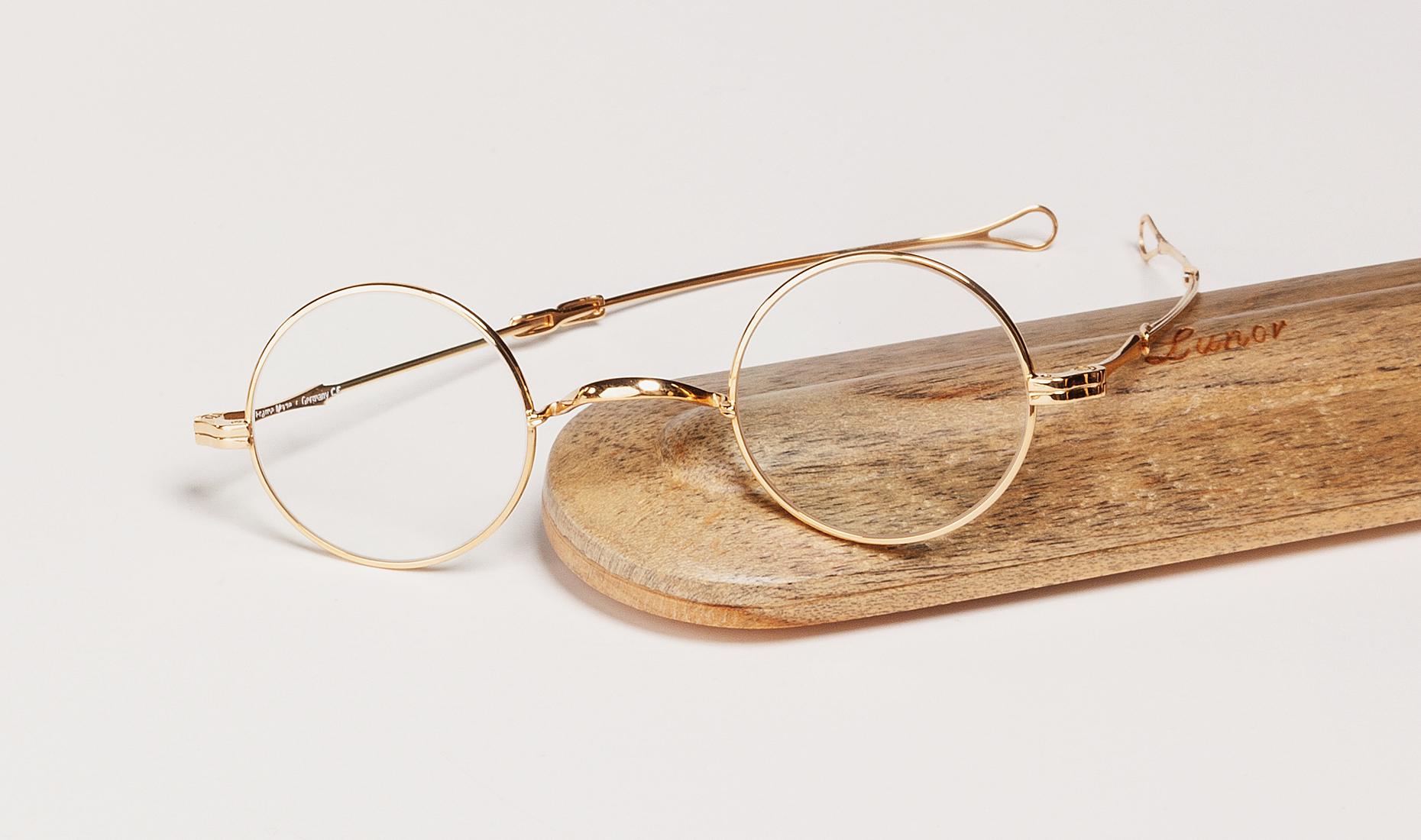 The Lunor glasses story
A pair of Lunor glasses could almost be mistaken for antique glasses. Equally, a pair of '90s Lunor vintage glasses would hardly stand out in the current collection. Refined details, minimalist design and timeless understatement make Lunor glasses special.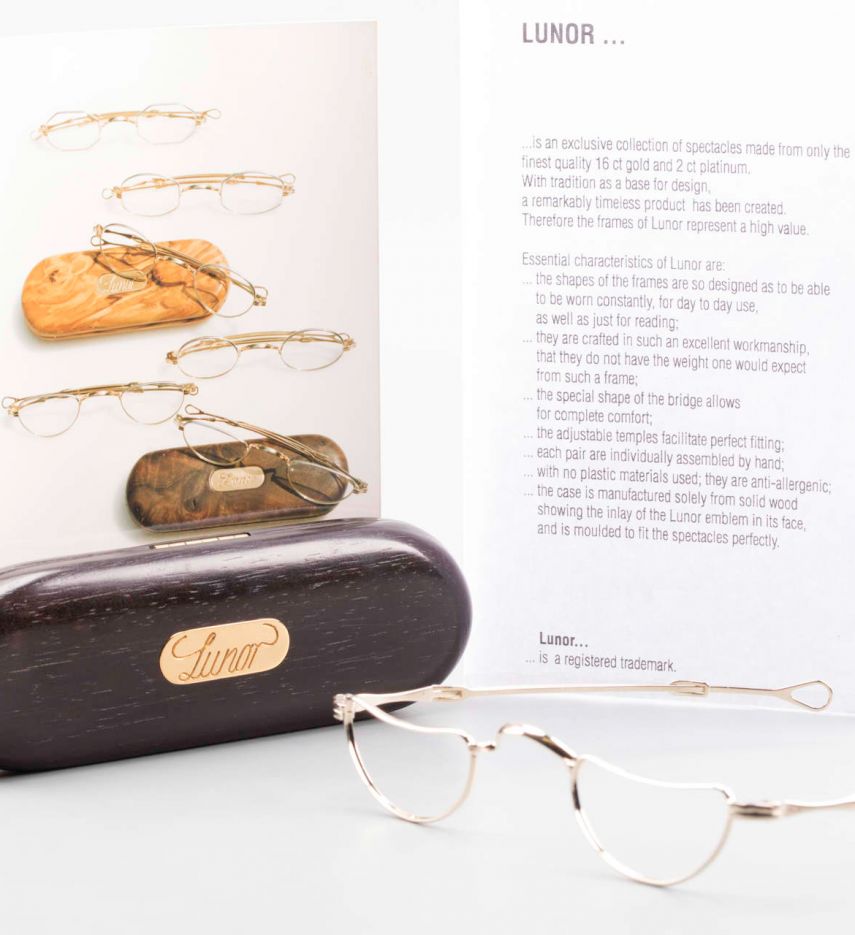 The eyewear brand Lunor describes itself with the words "The trend goes, the quality stays." Or with "Lunor. The vintage original." Honestly, even we vintage experts cannot find better words for this traditional German company.
The story of Lunor begins in 1991 when Gernot Lindner, a master optician from Stuttgart, decided to design his own eyewear collection.
Lindner is considered one of the largest collectors of antique eyewear in the world. He has thousands of different versions spanning three centuries. In the optical industry, he is known for his outstanding quality standards. So, it's no surprise that Lindner made his very first own glasses from pure gold. 16-carat fine gold and 2-carat platinum, to be exact.
Accordingly, he called his eyewear brand Lunor, which also derives from the French "lunettes d'or" (gold glasses). The gold glasses not only gave Lunor its name, but became the company's trademark from day one and has remained so to this day.
If you are lucky one of these rare glasses are available at our Lunor online shop page right now.
The Lunor Philosophy: Minimalist Design beyond the whims of fashion or brand logos
Antique glasses reinterpreted
From the very beginning, Gernot Lindner made no secret of the fact that his Lunor eyewear was inspired by the shapes of antique glasses. Quite the opposite: he put the timeless designs of antique eyewear in the foreground and completely dispensed with fashion details and brand logos. Minimalist glasses of fabulous qualities are the natural result.
Lindner marked his eyewear models just as simply with Roman and Arabic numerals. He named the first Lunor collection, the gold glasses, I (Roman 1).
He made sure that all Lunor I models have the same characteristics. In the case of the Lunor I series, it's the now legendary sliding temples. These eyeglass temples telescope together to make the glasses fit into a teeny-tiny case. Therefore, these Lunor glasses are also called telescopic glasses.
Lindner then gave the various glass shapes Arabic numerals.
0 represents a rectangular lens shape, 1 represents octagonal, 2 represents a reclining barrel shape, 3 represents roundish, 4 represents oval ... 7 represents crescent reading glasses ... 11 represents hexagonal, 12 represents a circular shape ... 18 represents an angular panto shape, and so on.
The Lunor I-1 are therefore octagonal metal glasses with sliding temples, the Lunor I-4 are oval metal glasses with sliding temples, the Lunor I-12 are round glasses with sliding or telescopic temples, and the Lunor I-18 are square panto telescopic glasses.
The master optician remained faithful to this system for naming his glasses for a long time.
His second collection of metal glasses was logically named "Lunor II". Here, a filigree adaptable temple is the unique selling point. A pair of Lunor II-1 is therefore a pair of octagonal metal eyeglasses with adaptable temples and the oval Lunor eyeglasses with the adaptable temples are called Lunor II-4.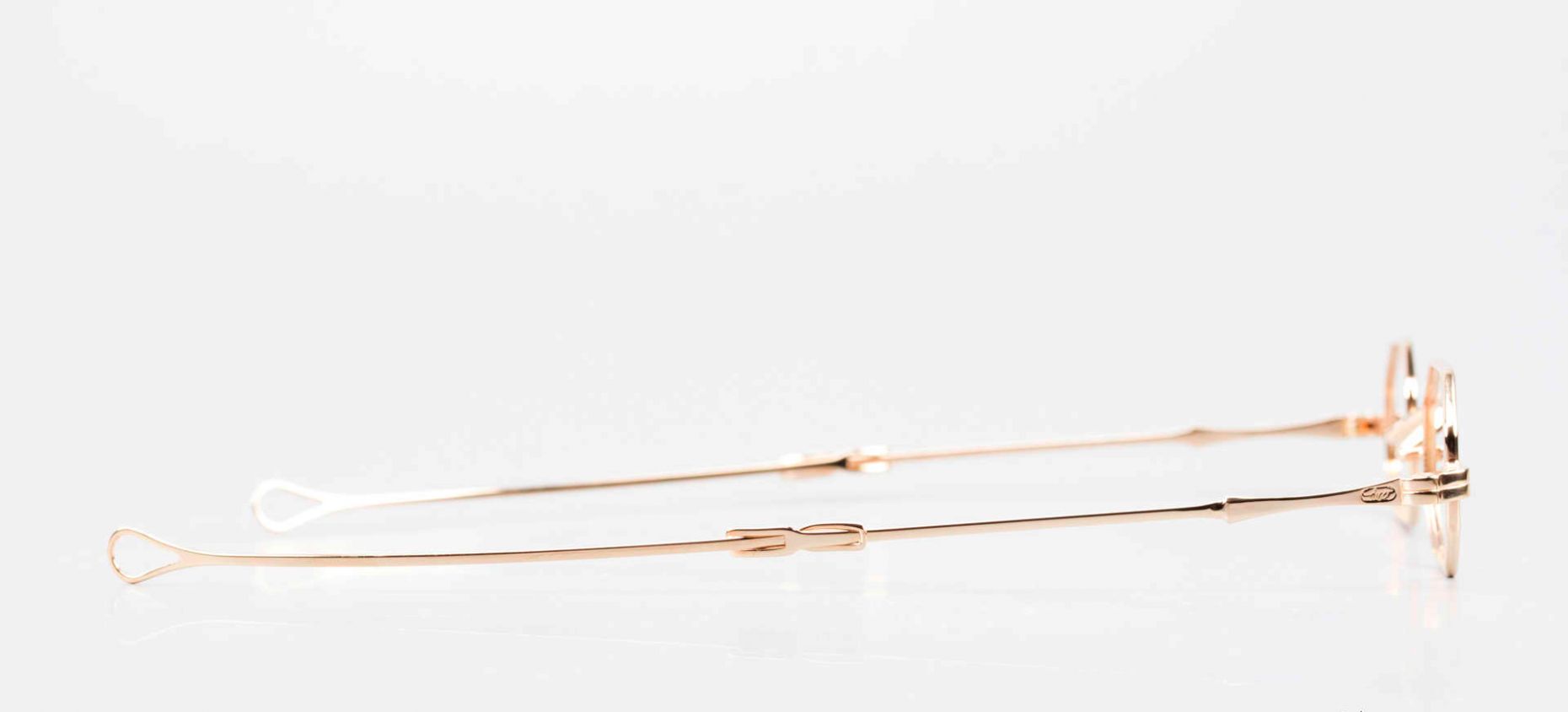 Lunor telescopic slide temple
We have briefly summarized the features of the most popular old Lunor collections.
Lunor I: Metal frame with telescopic slide temple
Lunor II: Metal frame with anatomically adaptable temple
Lunor II-A: Metal frame with filigree adaptable temple with acetate overlay
Lunor V: Elegant frame with metal temples and nose pads made of pure titanium
Lunor V-A: Sporty frame with elegant acetate-metal temples and nose pads made of pure titanium
In the optical industry, Lunor became synonymous with quality, thanks in part to the outstanding alloys used in its metal frames. Since not every spectacle wearer can afford real gold glasses, however, Lunor of course also produces glasses which are "only" 22-ct-gold-plated. The electroplating, which Lunor has had carried out in Germany since the beginning, is unparalleled. Here, the designations such as antique copper, antique gold, antique silver, bicolor, gold-plated, and platinum-plated are as impressive as the result itself.
Of course, every pair of Lunor glasses is 'made in Germany'.
The success story continues: The Lunor glasses of the 2000s
In 2005, Gernot Lindner sold Lunor to a fellow optician who continued the success story. Today there are numerous Lunor eyewear collections which are now sometimes called something different, but which have remained true to themselves in their timeless designs.
These include, for example …
Lunor XXV: Stainless steel folding glasses. Folds very compactly thanks to a special mechanism.
Lunor Swing: Metal frame with swing bridge. The swing bridge guarantees maximum wearing comfort thanks to independent adjustment to the nose's angle of inclination.
Lunor Titan MT: Frame: 100% titanium with W-shaped bridge.
Lunor Comfort II: Metal frame with distinctive upper rim and complex processed acetate temples
Lunor Advantage: Titanium full-rim frame with filigree and flexible temples
Lunor Classic: Ultra-light rimless glasses with a W-bridge
Lunor Classic V: Rimless frame made of pure titanium with acetate temples
Lunor Classic VI: Rimless frame made of pure titanium with special metal temples
Lunor Comfort: Very thin mounting made of titanium and ß-titanium with innovative temples
Lunor Combi: Acetate-metal frame, metal parts in 100% titanium
Lunor Imperial: Acetate frame with beautiful ornamental decoration on the metal temples made of pure titanium
Lunor Prestige II-A: Titanium frame with acetate inner rim, titanium pads and acetate temples
Lunor Acetate: Acetate frame with exceptional Lunor hinge and functional rivets
... and a few more Lunor eyewear series.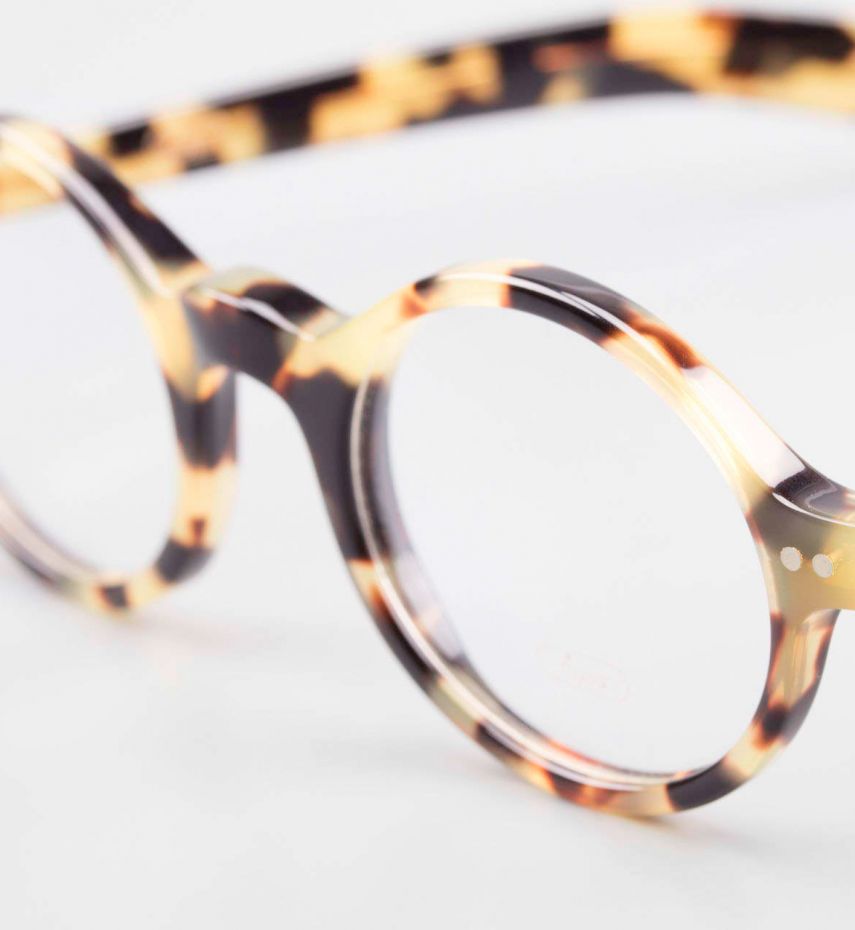 Lunor Glasses became collectible items
Steve Jobs made the Lunor brand world famous
Although Lunor focuses on the essentials and eschews loud advertising campaigns, there is still one prominent face that is very closely associated with the Lunor brand.
We're talking about Steve Jobs, who made Lunor glasses his trademark along with his turtleneck sweater. However, the Apple founder bought the "Lunor Classic Round" eyewear model himself. Steve Jobs wore these rimless Lunor glasses every day, and Jobs can also be seen wearing the "Classic Round" on the cover of his biography. Lunor learned of this some time later and then noticed a significant jump in sales of "Steve Jobs glasses."
From real gold glasses, full-rimmed with telescopic temples, to minimalist rimless glasses for probably the most famous man in the computer industry: A spectrum of glasses truly cannot be more diverse. And yet all Lunor glasses are unmistakable in their timeless elegance.
Even though the Steve Jobs glasses are certainly the most famous Lunor model, we are still especially proud of the real gold glasses of the very first Lunor series, which we were recently able to offer in our vintage online store. As far as we know, only 100 of these were produced in total.