Ferrari
Sporty Luxury Sunglasses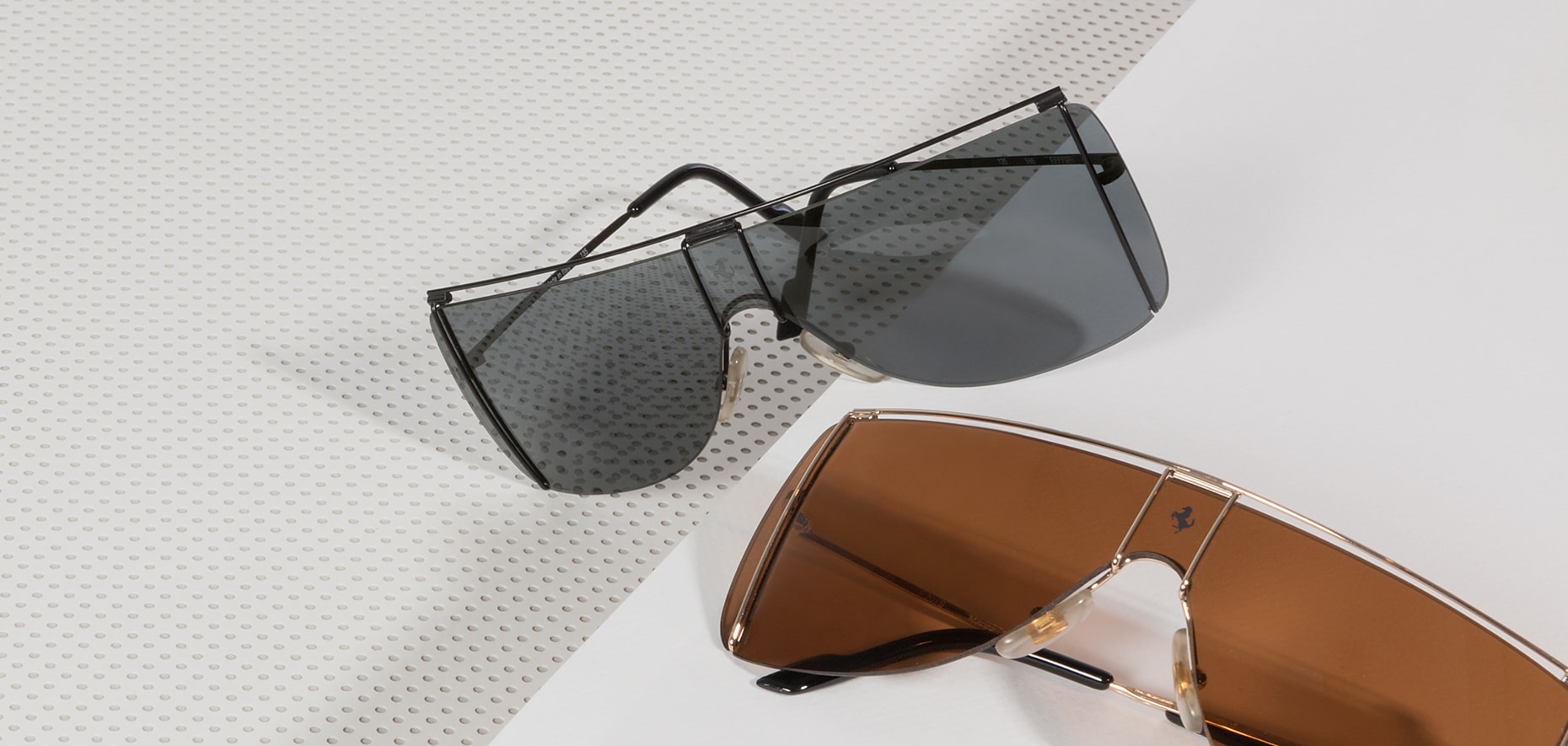 True Collector's items
The exquisite styling of the Ferrari luxury accessories is also associated with classy designer sunglasses. Famous designers like Pininfarina worked for this high class label, which further increased the collector status of these glasses.

Racing sunglasses made in Italy
Literally, the legend of Ferrari needs no words or description. However, the fascinating success story behind Enzo Ferrari does merit some special attention.
Back in the late 20s, Enzo Ferrari led the Italian race team "Scuderia Ferrari" (scuderia = racing stable/team), which successfully won car races as the pit crew for Alfa Romeo.
After WWII, Enzo Ferrari started producing automobiles for the first time, in order to finance further car races. Already back then, they used the present legendary logo of the rearing stallion.
The designer Pininfarina, who created the unique sunglasses collection for Persol, was also responsible for the exquisite Ferrari design and style, which propelled these sunglasses to luxury and status symbols among the rich, famous, and beautiful.
As time passed, an empire quickly emerged in Ferrari`s hometown, Maranello. Increasingly, a vast range of luxury accessories, like the Ferrari sunglass label, were produced here.
You will find the best Ferrari models from the 80's and 90's at Vintage-Sunglasses.de, where you can conveniently purchase them in an unused and original state of condition.