Cazal
The story of the designer Cari Zalloni and his glasses.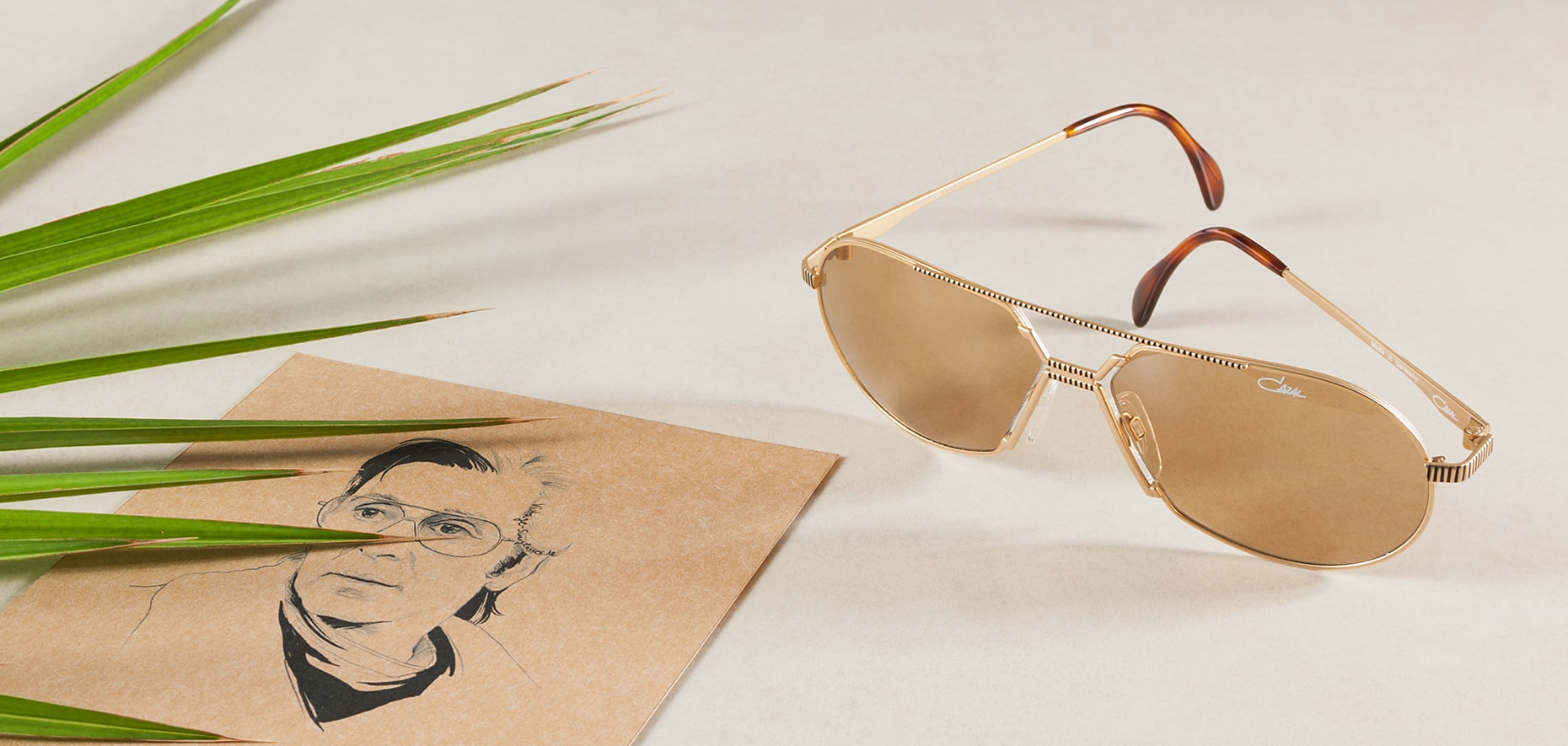 Eyewear, Made in West Germany - for the hip-hop scene and self-confident individualists
Cazal created its distinctive sunglasses style in the 80's and quickly became famous for its extravaganza. Over and over, these legendary sunglasses can be seen in movies or music videos (especially Hip-Hop). We offer only the 'old school' Cazal original eyewear (often still 'made in West Germany'). The old Cazal glasses are especially close to our hearts, as we have a close friendship with the creator of these unique design objects.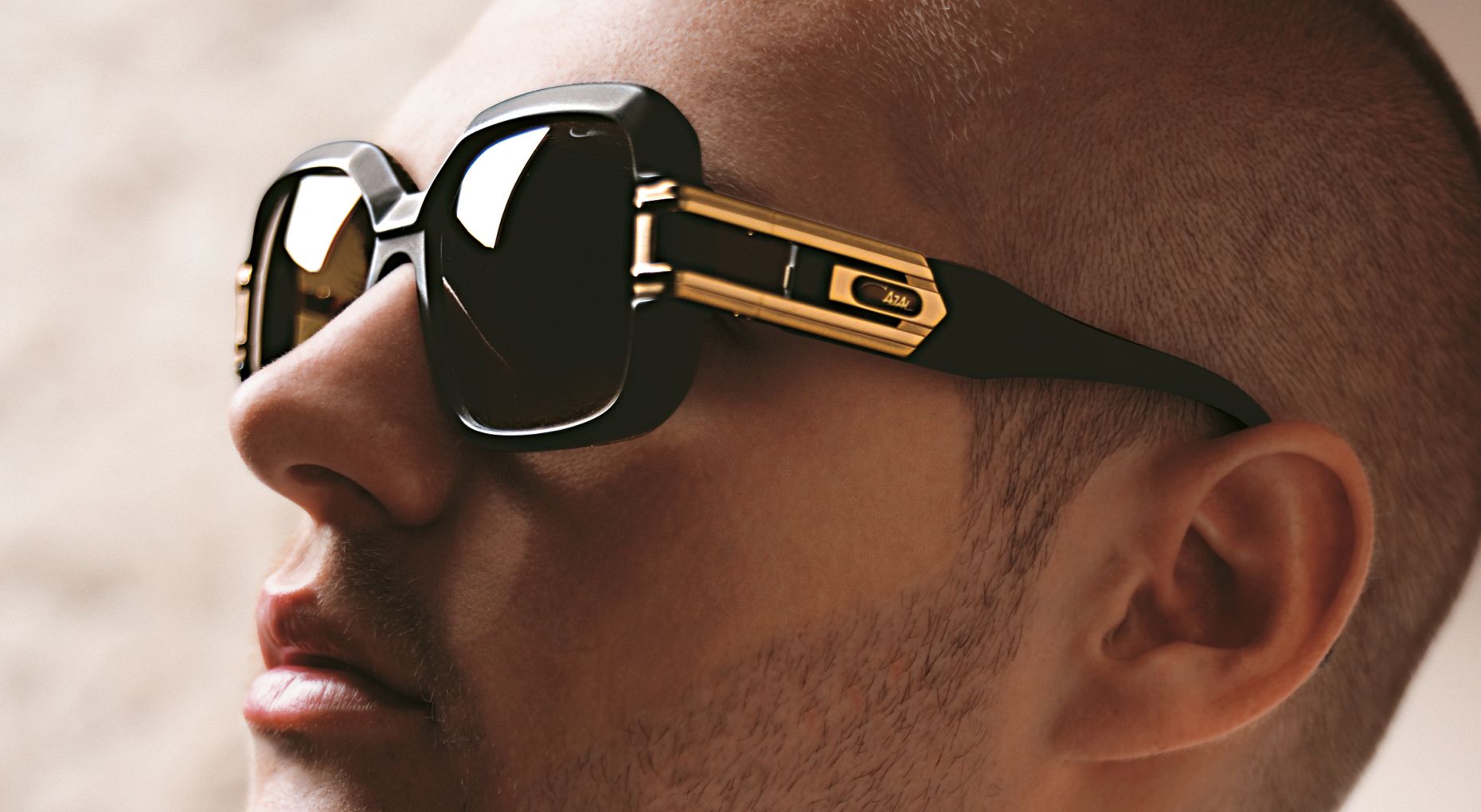 "Cazal" was created as a combination of the first letters of its designer's name: Cari Zalloni.
The success story of Vintage-Sunglasses.de is closely linked to the 'Cazal' brand.
In 2002, the founder of Vintage-Sunglasses.de, Chris, received an old pair of Cazal sunglasses (850 model) as a gift from an optician friend. Chris wore these on many trips around the world and was often approached and asked about his extraordinary sunglasses.
The decisive moment then came in Osaka in 2004, when a young Japanese woman approached Chris at a train station and asked him about his Cazal glasses on behalf of her friend. Chris was very surprised, as he knew the Japanese mentality well enough to understand that it was very unusual to be approached so directly.
Back in Berlin, he started researching the 'Cazal' brand and kept coming across a man's name: Cari Zalloni.
Cari Zalloni was the creator of these distinctive sunglasses. He gave the brand his name, as CAZAL is made up of CAri ZALloni.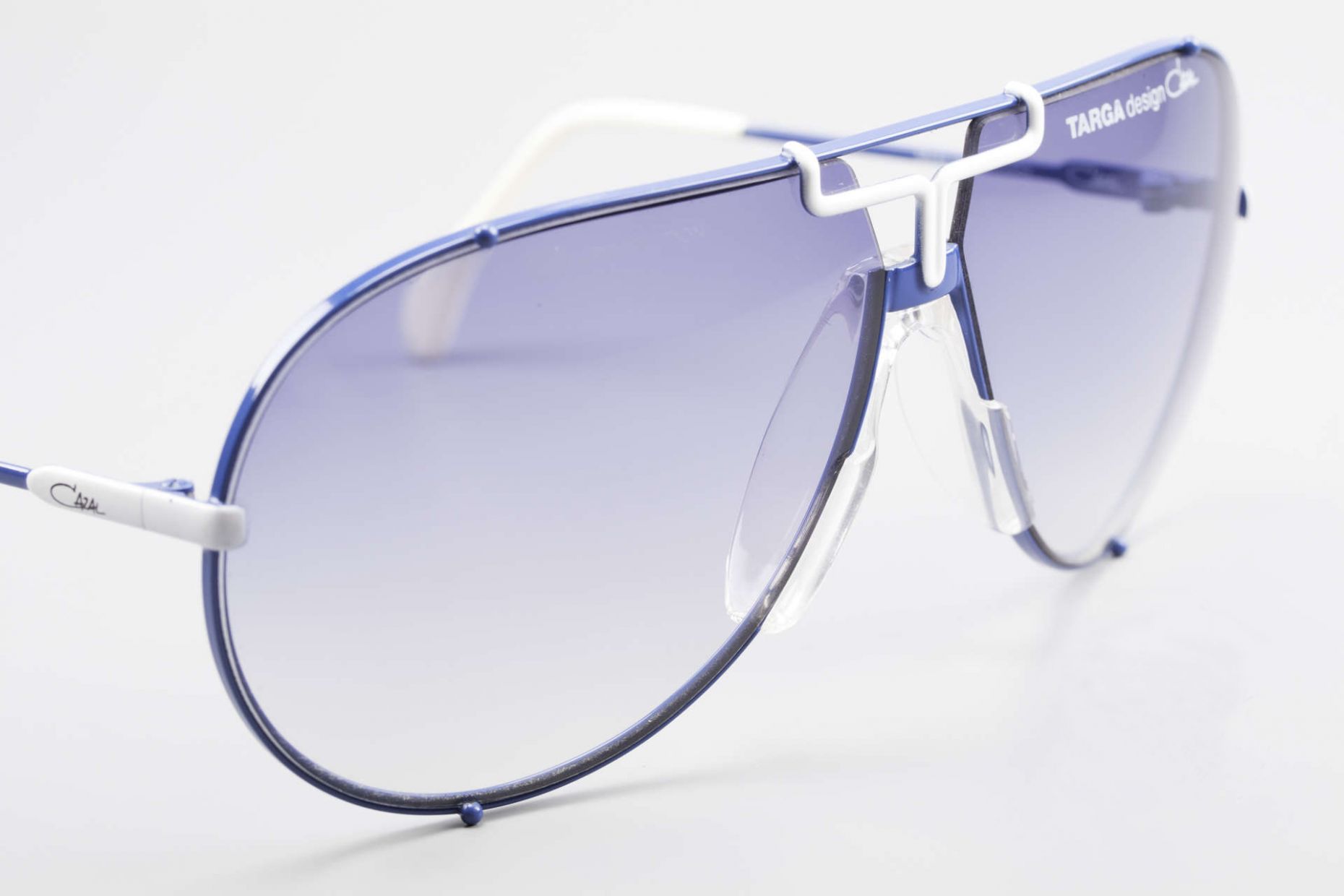 Cari Zalloni, an extraordinary eyewear designer
Cari Zalloni was born in Athens in 1937. The son of a Greek-Italian father and an Austrian mother, he spent his childhood partly in Greece and partly in Austria.
This multicultural influence shaped his later career. He spoke the three languages perfectly and was inspired by both Southern and Central European lifestyles. He expressed his attitude to life in the design of everyday objects. For example, he created many porcelain utensils, designed chandeliers and even drew plans up for skis.
In the mid-70s, Wilhelm Anger became aware of the young designer named Zalloni. At the time, Anger was with his company 'Optyl', one of the largest eyewear producers worldwide.
He commissioned Cari Zalloni to design models for an eyewear collection by the name of 'Saphira'. Zalloni accepted the challenge and the glasses were more successful than both of them would have thought possible. The 'Saphira collection' quickly turned into a bestseller and helped consolidate Zalloni's reputation as someone with exceptional creative talent.
Riding on the wave of his success, Zalloni presented Wilhelm Anger with additional proposals for models (e.g. the now world-famous '901 Targa' model), which Anger rejected for cost reasons. The creations were too elaborate, too detailed and consequently too expensive to produce.
1975
The famous eyewear brand "CAZAL" is born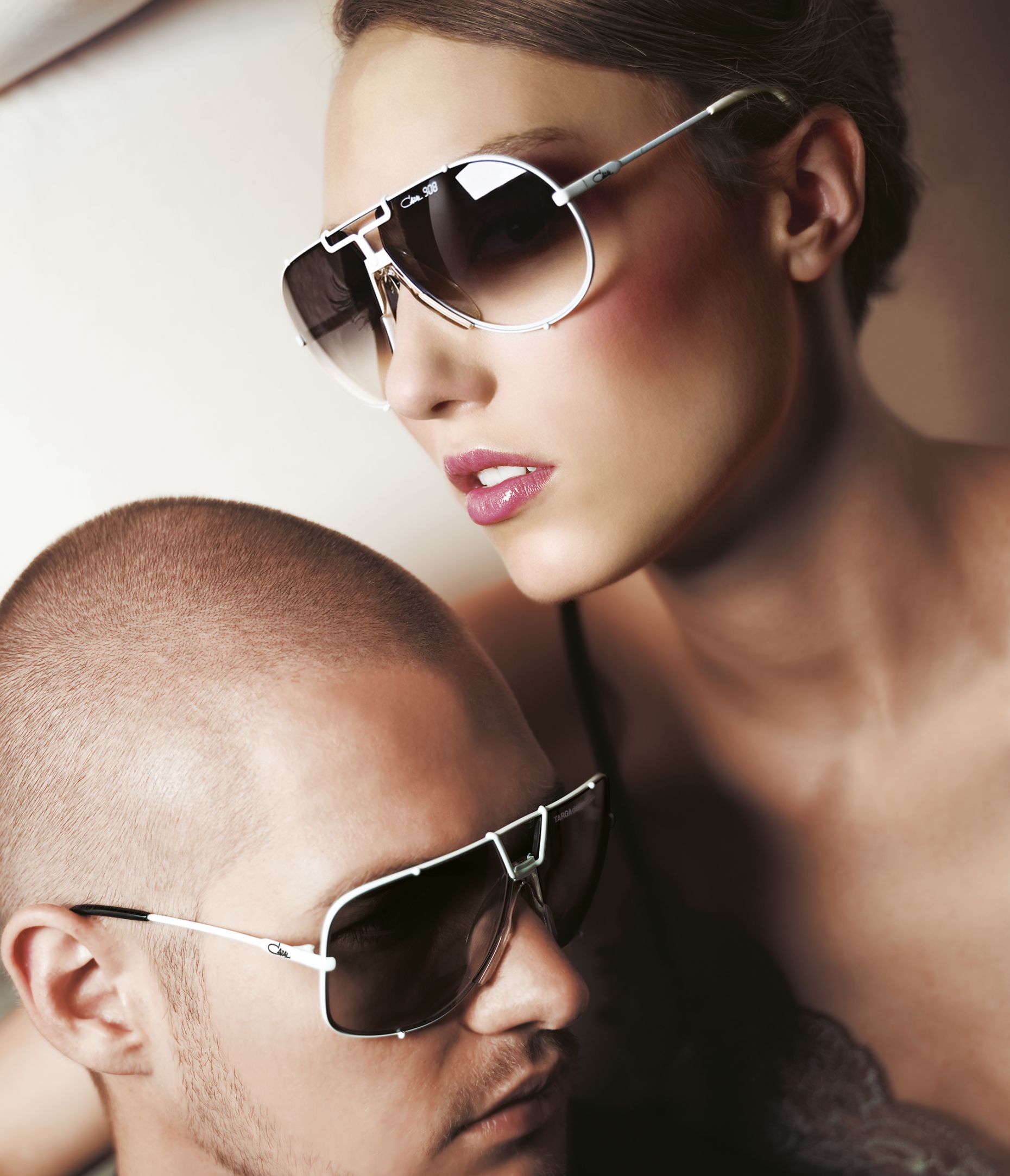 Zalloni was not deterred by this setback. He looked for another eyewear manufacturer and found Mr. Böttcher in Passau, Germany. Böttcher did not shy away from the risk and produced all of Cari Zalloni's ideas under the name CAZAL.
The CAZAL brand quickly established itself thanks to exceptional sunglasses creations that captured the spirit of the times.
The collaboration was marked with extraordinary success for many years, until the two parted ways again in the mid-90s. CAZAL had since grown into a company with several decision makers whose views the chief designer Zalloni could not always identify with.
Design lovers soon noticed a discontinuity in the collections from the eyewear brand 'Cazal', and in fact, only the old models up to the mid-90s bear Cari Zalloni's unmistakable signature.
These are also the only models you can find in Vintage-Sunglasses.de range.
"They were sunglasses creations were not based on anything in particular and yet simply fitted the times"
Quote from Cari Zalloni, 2010

A shared passion for Cazal vintage glasses
How the friendship and eventually even cooperation between Vintage Sunglasses and Cazal came about:
Limited reissue of the most looked for Cazal Glasses
Chris and Cari first met in 2010. Chris was passionate about the person Cari Zalloni. A free spirit with a razor-sharp mind, an intellectual who made time for everyone, a jazz lover and an avid golfer. Cari, in turn, was impressed by Chris' extensive knowledge of the 'Cazal' brand. It appeared as if Chris was keeping the legacy of the old Zalloni eyewear creations alive.
A friendship developed from here, which led to an exclusive cooperation at the beginning of 2012. Chris had told Cari that the old Cazal 642 model was the most sought-after vintage model. (Vintage-Sunglasses.de had hundreds of searches for this model at the time.)
So Cazal revived the old 642 model once more and produced an exclusive small series of 999 pieces for Vintage-Sunglasses.de. However, this exclusive new edition quickly sold out.
This collaboration was so close that it led to some customers calling up Vintage-Sunglasses.de, firmly believing they had contacted the Cazal company.
Sadly, Cari Zalloni passed away on July 3rd, 2012 as a result of heart surgery, bringing the friendship to an abrupt and unfortunate end. With this in mind, we are all the more proud that we can preserve the memory of a great man with our collection of exclusively Zalloni creations.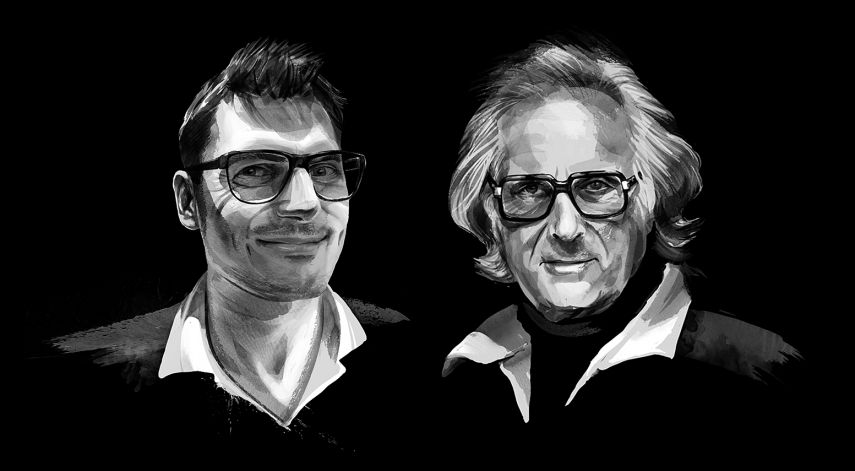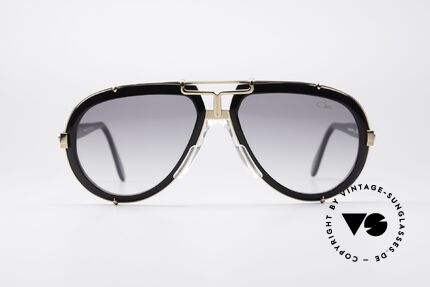 Cazal 642 - a unique masterpiece
In 1990, the year of German reunification, Cari Zalloni designed the most famous model of the already legendary 600 series. Due to historical circumstances, the Cazal 642 was one of the first models to be stamped with the imprint "Made in Germany".
Since then, the model has been highly sought-after by collectors, enthusiasts, celebrities and on the hip-hop scene.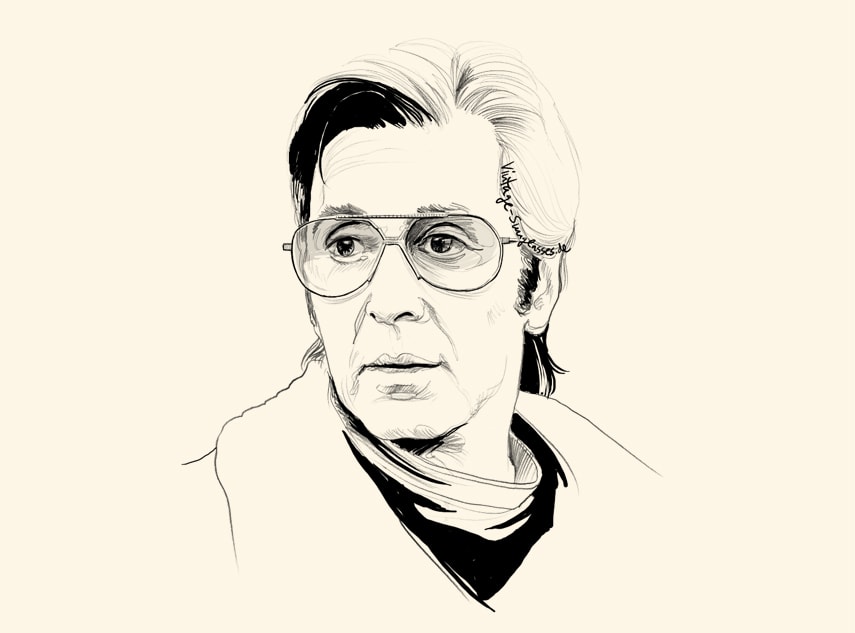 Cazal glasses are popular with celebrities - because they make every face unmistakable
A lot of celebrities still dress up with a Cazal made in "W.Germany". The inscription "Made in West Germany" is of utter importance; if you wish to make sure that you are buying and/or possess originals. Various models were reproduced and appeared on the market after the reunification of Germany. Only the "First Editions" carry the label "Made in West Germany" and remind us of Germany's division in the decades that preceded the 90's.
Sunglasses lovers can discover throughout numerous tabloids, Hollywood films and music videos the legendary Cazal sunglasses.
Here are a few examples: MC Hammer – Cazal 858 (Video "Cant touch this"); Michael Jackson – Cazal 623 (Video "Bad"); Brittany Murphy – Cazal 858 (Film "Spun"). You can find all of these glasses in our store.
In recent years, stars like Beyoncé, Brad Pitt or Lady Gaga have attracted attention by being seen wearing vintage Cazal glasses. And of course the brand has been able to continue the great legacy.
Current collections pay homage to the classics and also introduce new models. You can visit Cazal and check out the current Cazal product range at premium eyewear platform FAVR, where you can also virtually try on each of their pieces and find opticians that carry the brand.
Maybe one of these extravagant Cazal models is the perfect accessory for you too?
Here you will find all the rare unique pieces we currently have available.