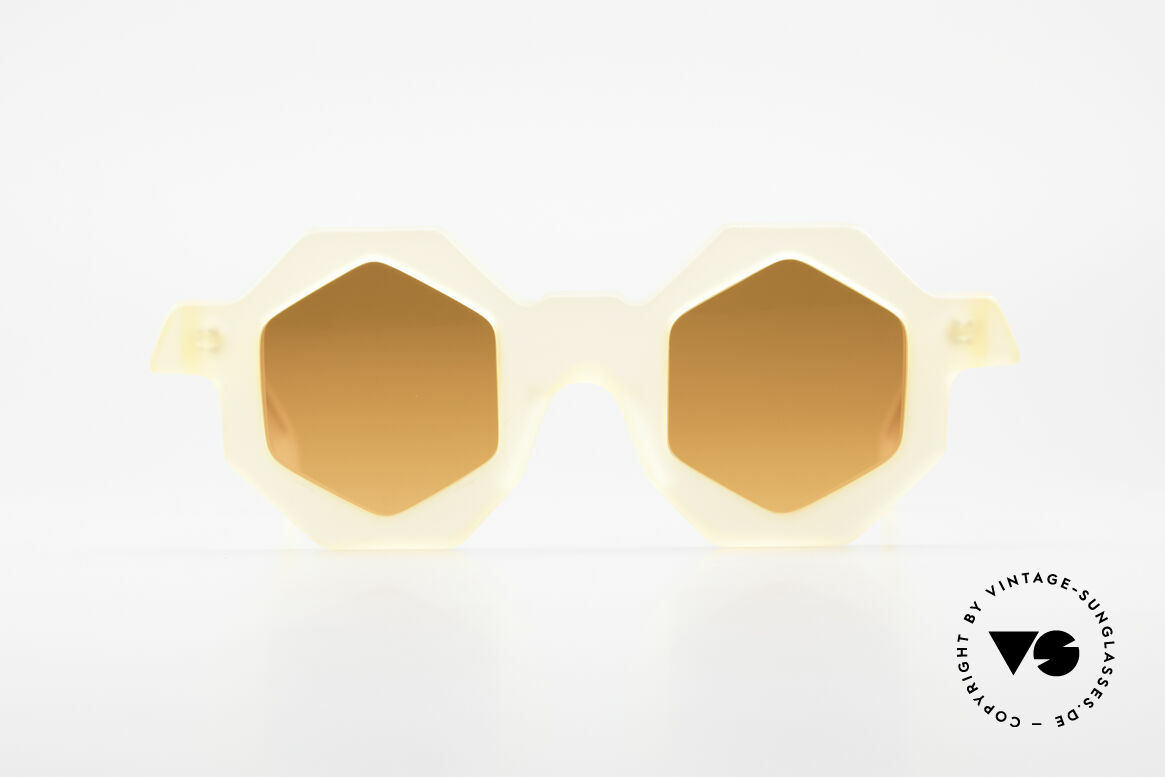 Alain Mikli 0157 / 940
Hexagonal Sunglasses 1989
incl. 19% VAT, excl. shipping
Product Details
Made for
Women
Color
orange-translucent / reddish

Made in
France
Item No.
AM-0157-SB-6065
Description
multi-angular designer sunglasses by Alain Mikli
hexagonal lens shape - just fancy & truly unique!
a design classic from the 1980's (limited edition)
orange-translucent frame with sunset red lenses
top notch craftsmanship and real collector's item
never worn (like all our RARE vintage sunglasses)
NO RETRO fashion; an old ORIGINAL from 1989!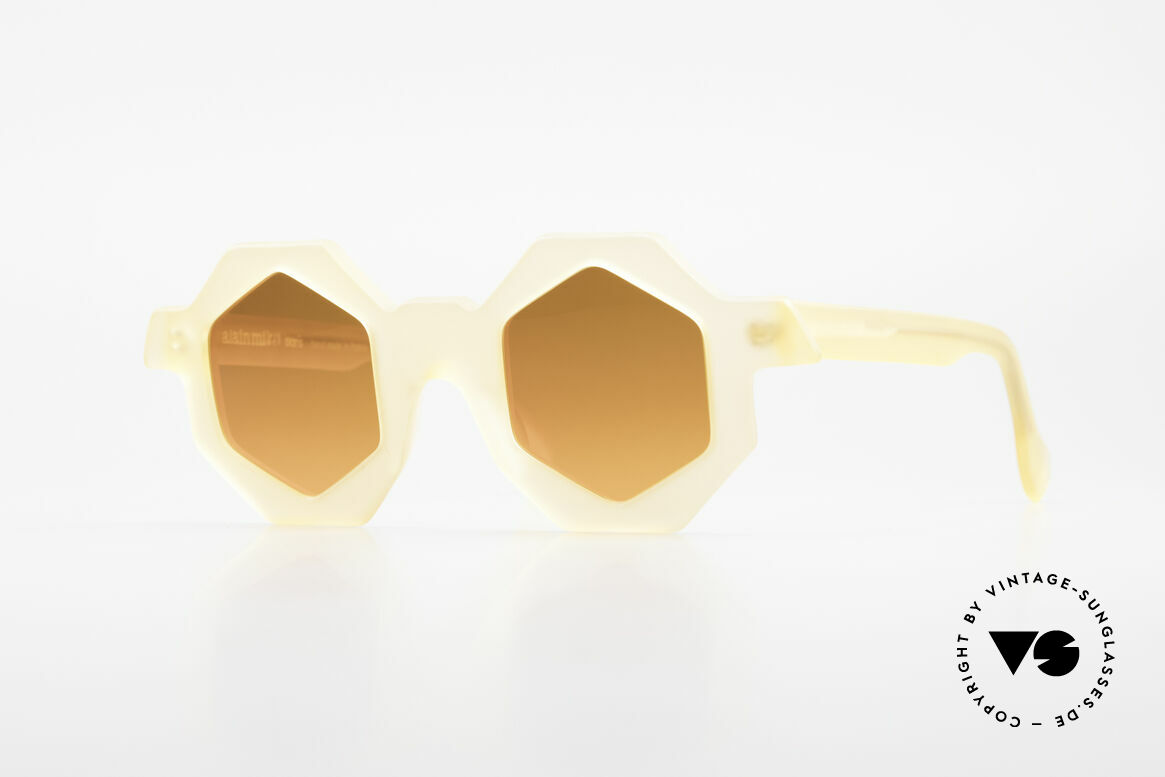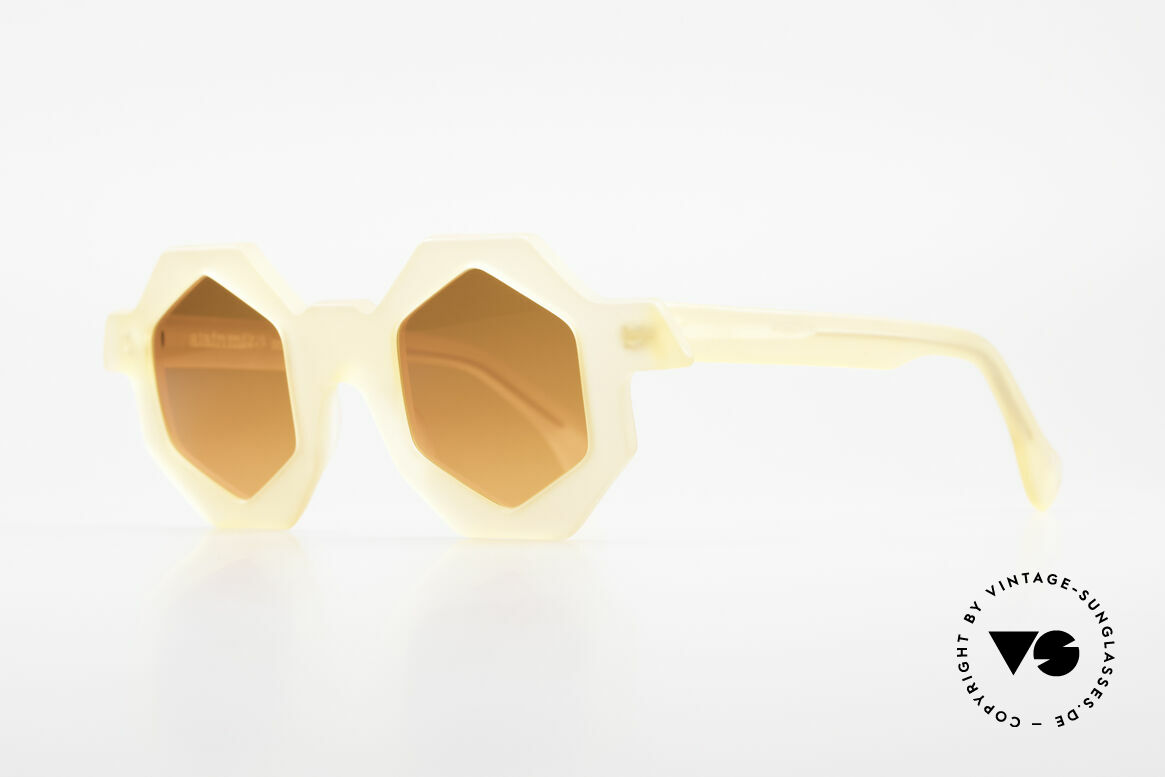 Alain Mikli, an optician himself, has been producing trend-setting and provocative fashion with his team of designers since 1978. His sunglasses also attract attention with their extreme and surprisingly different shapes.
Mikli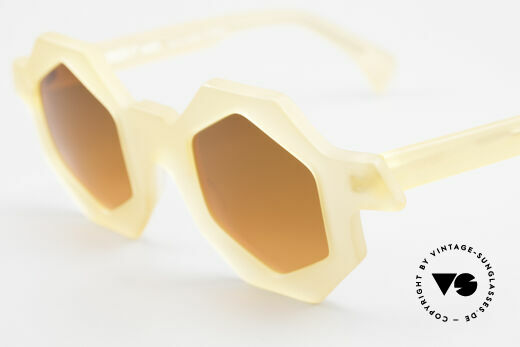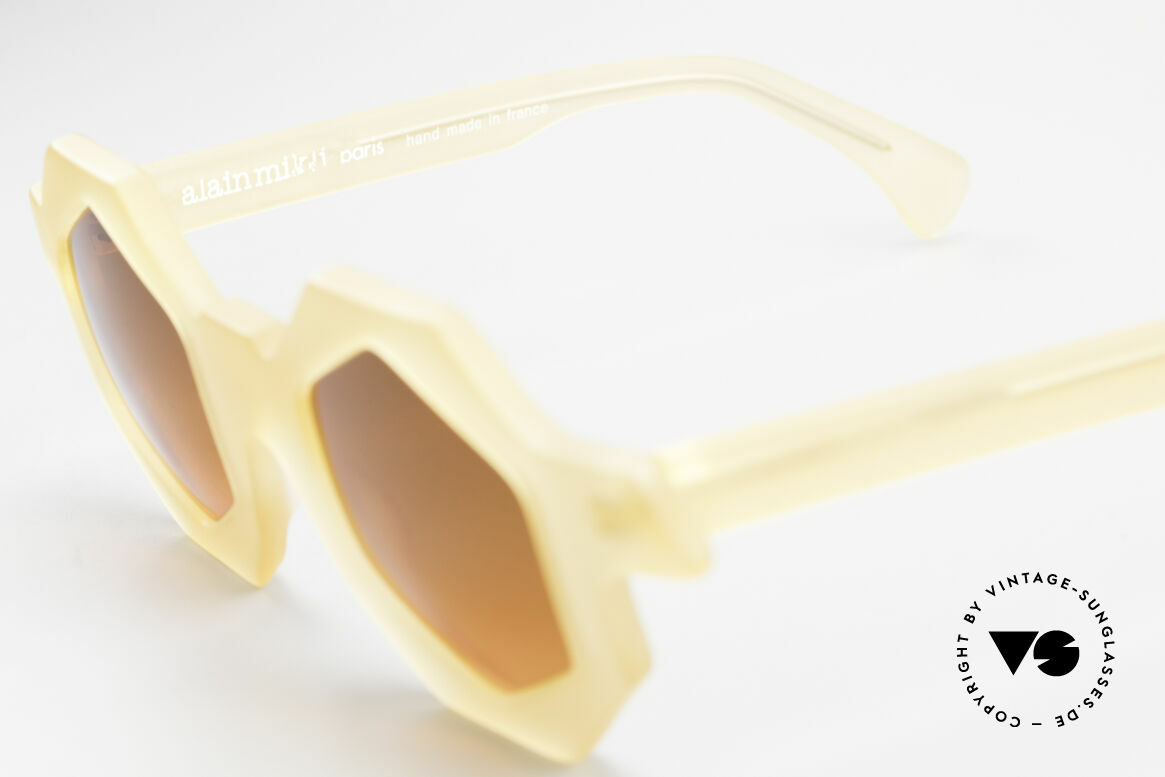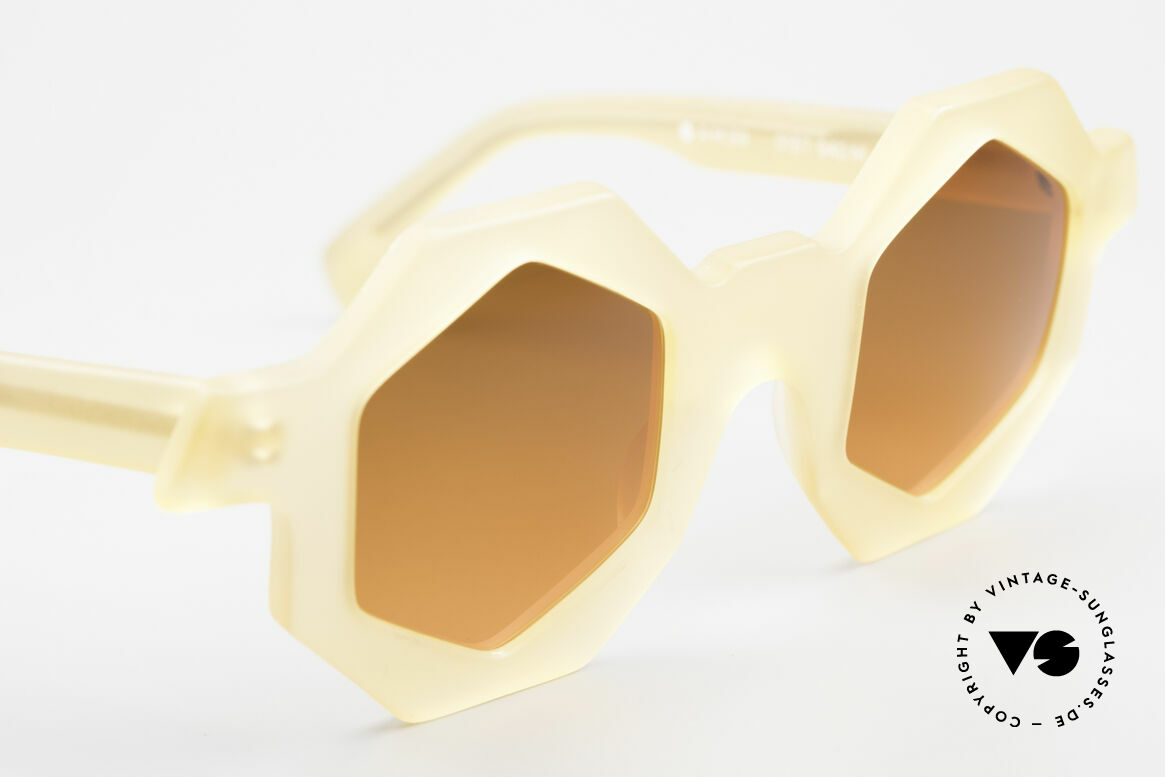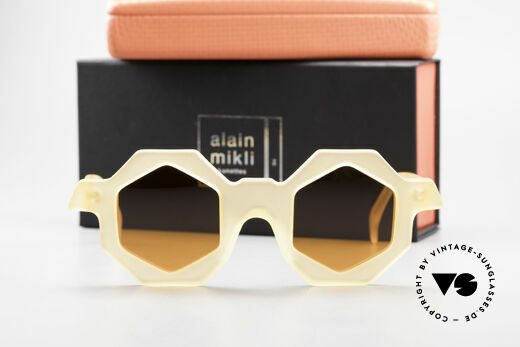 Eye-Catching eyewear
Alain Mikli creations were part of various Haute Couture Shows in the 1980's. Andy Warhol wore the Mikli model 'violin clef'.
What made Mikli so different?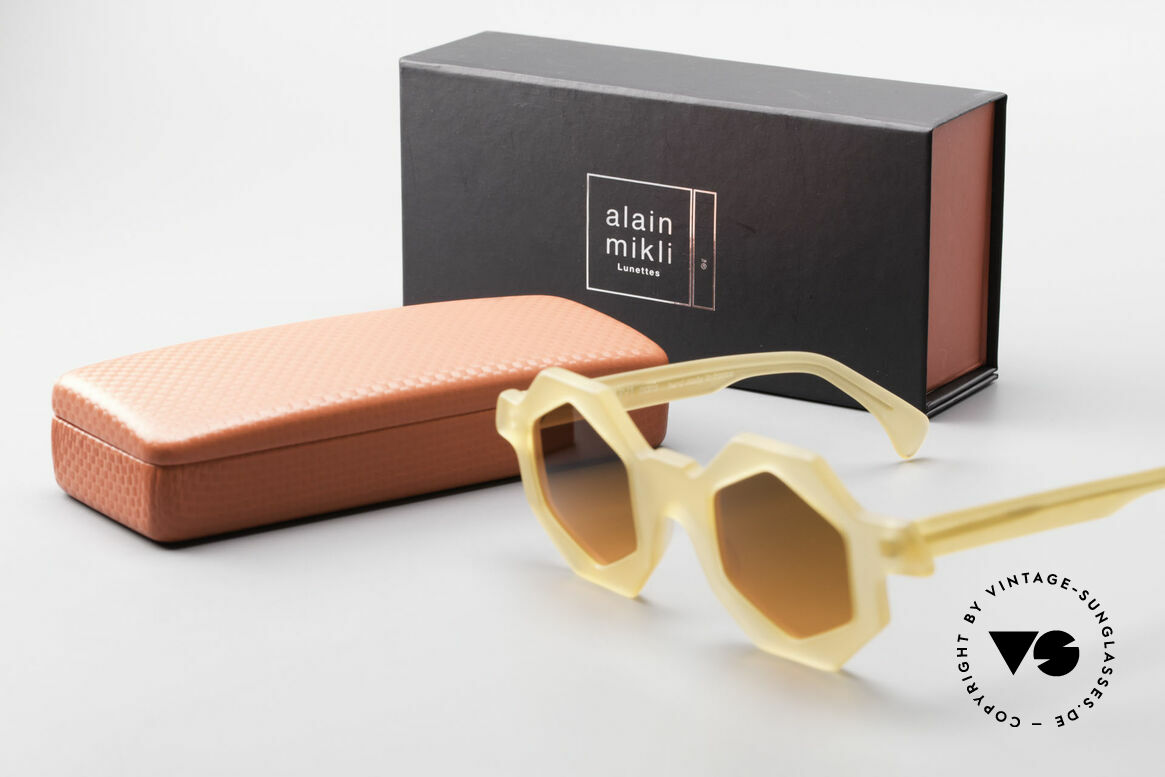 Back to list
Alain Mikli 0157 / 940
incl. 19% VAT, excl. shipping
You may also like these glasses