Neostyle Nautic 2
Elvis Presley 70's Sunglasses
incl. 19% VAT, excl. shipping
Product Details
Made for
Men
Color
gold / brown

Made in
Germany
Item No.
Neo-Nau2-SB-6078
Description
most wanted VINTAGE Neostyle sunglasses, worldwide
worn by famous Elvis Presley; the King of Rock ´n´ Roll
ultra rare special edition: CROCO GRAINED LEATHER
NOT the re-issue, but the 45 years old 70's ORIGINAL!
UNWORN rarity (belongs in a museum, collector's item)
high-end quality (made in Germany) & 100% UV protect.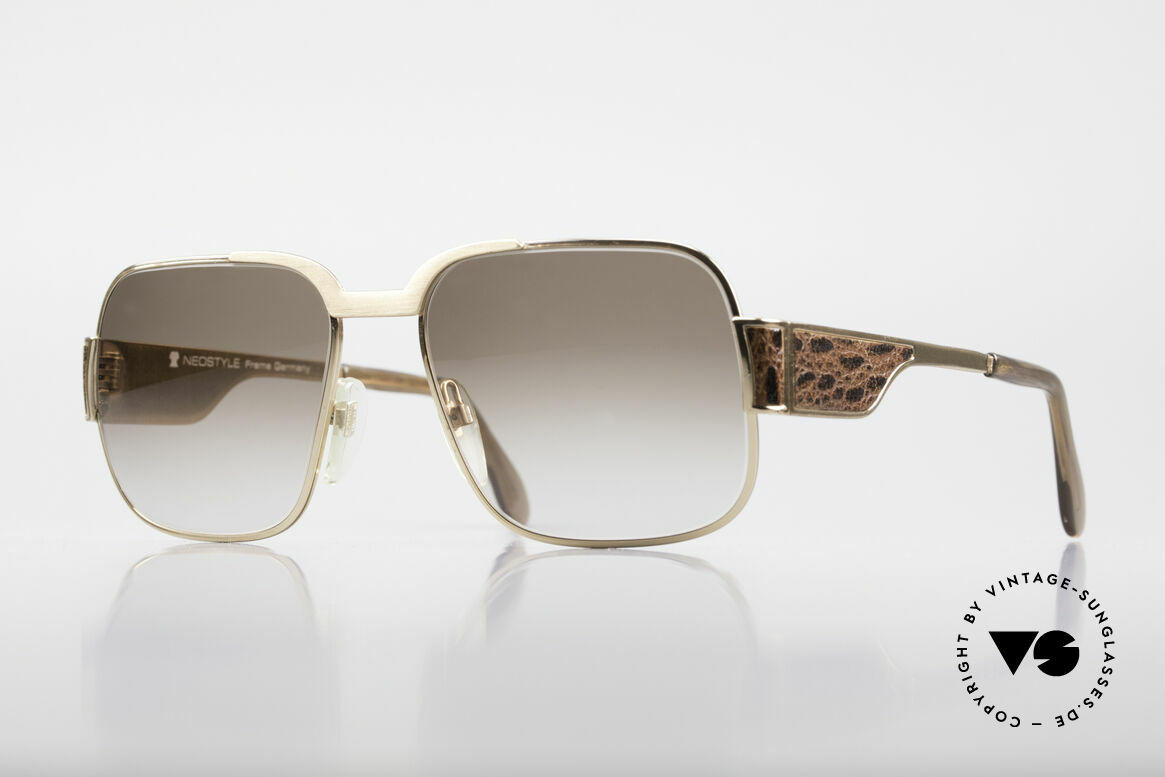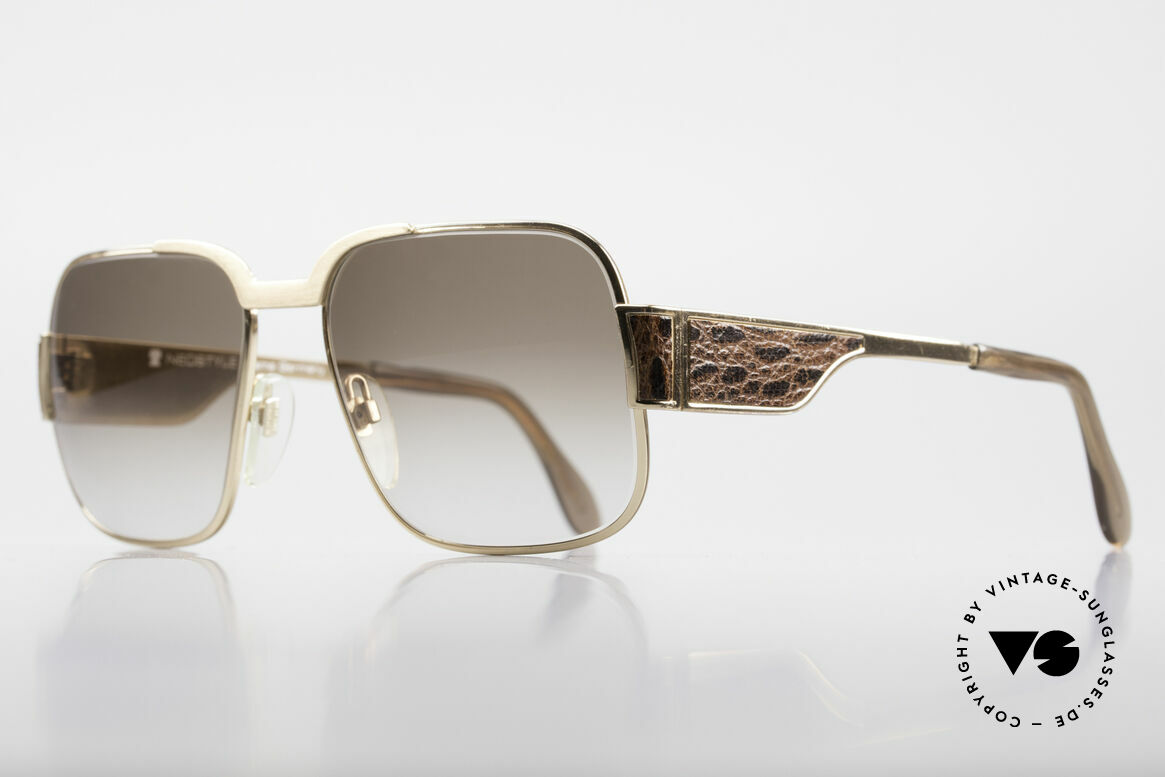 The most famous fancier of the neostyle sunglasses was Elvis Presley. He wore the "Nautic 2" model during his legendary Madison square performance in 1972 and consequently contributed immensely to its popularity.
Neostyle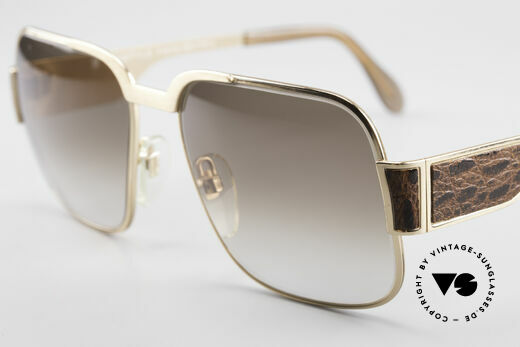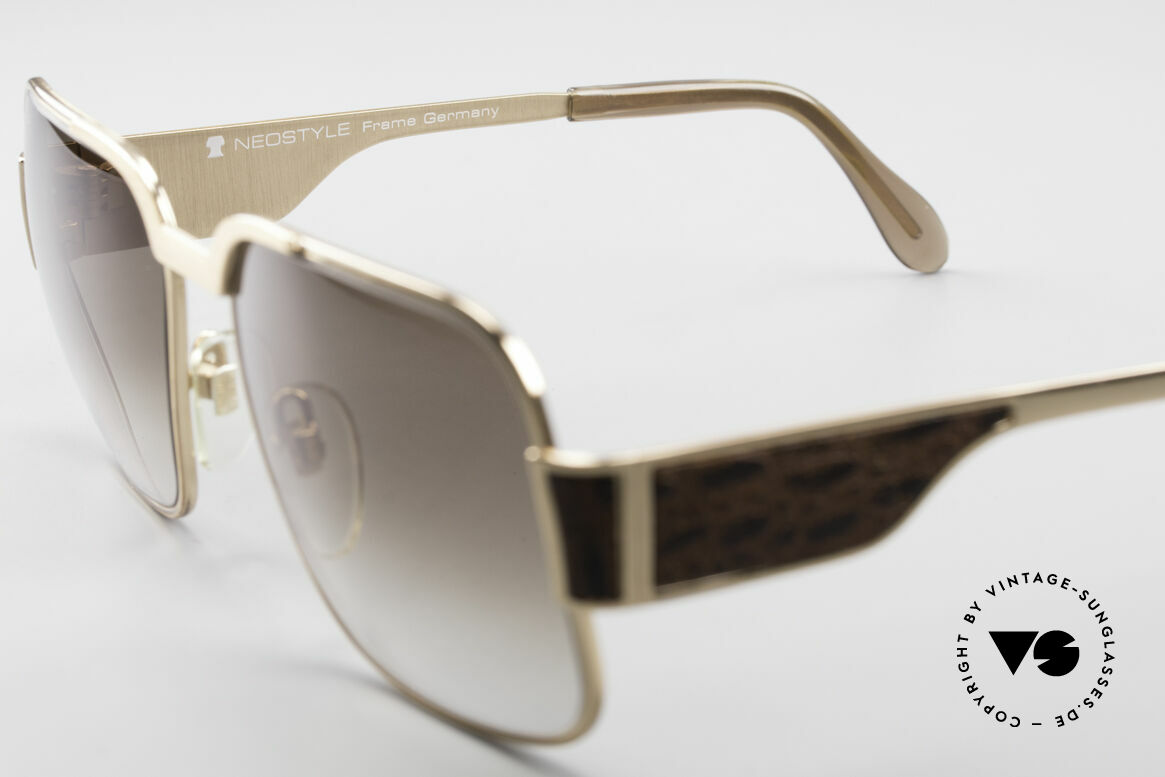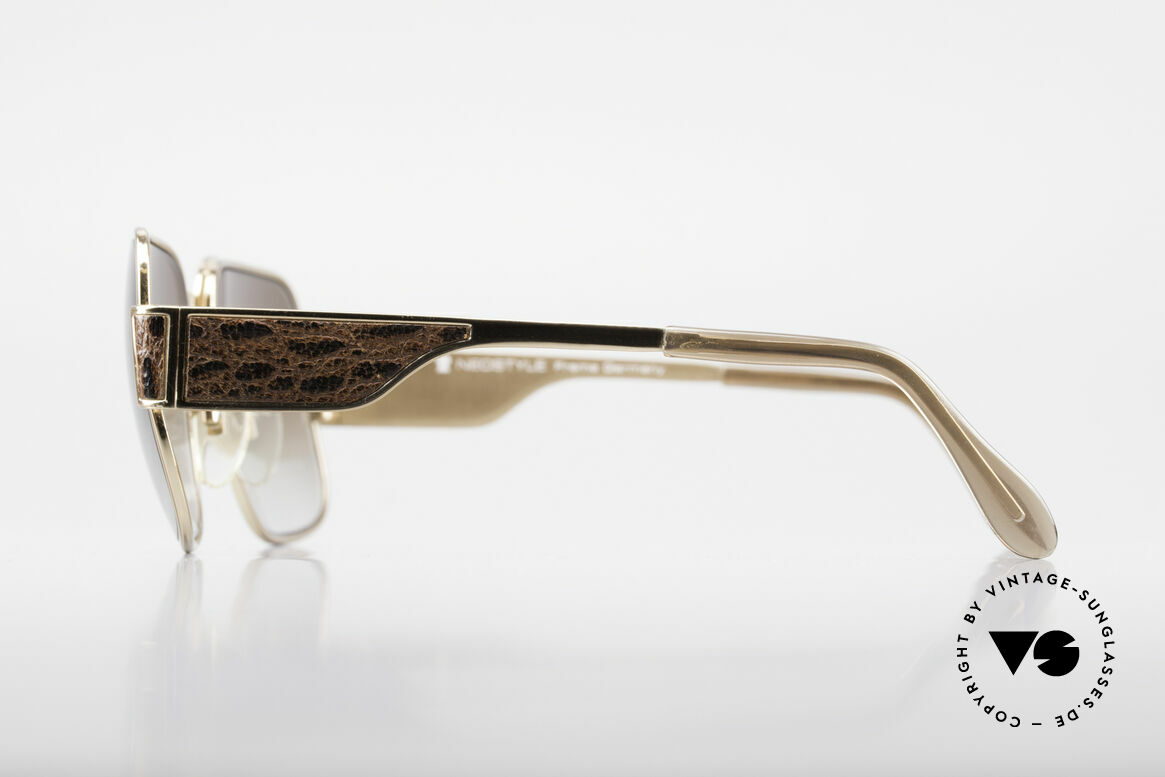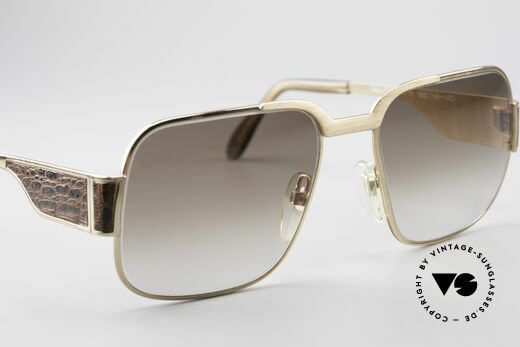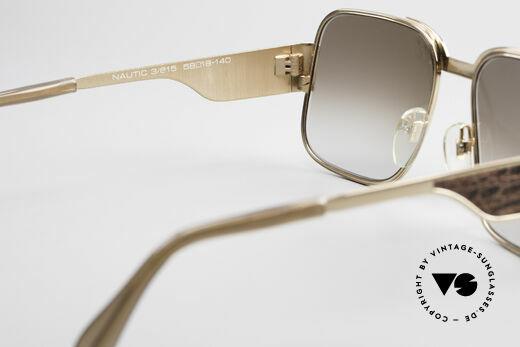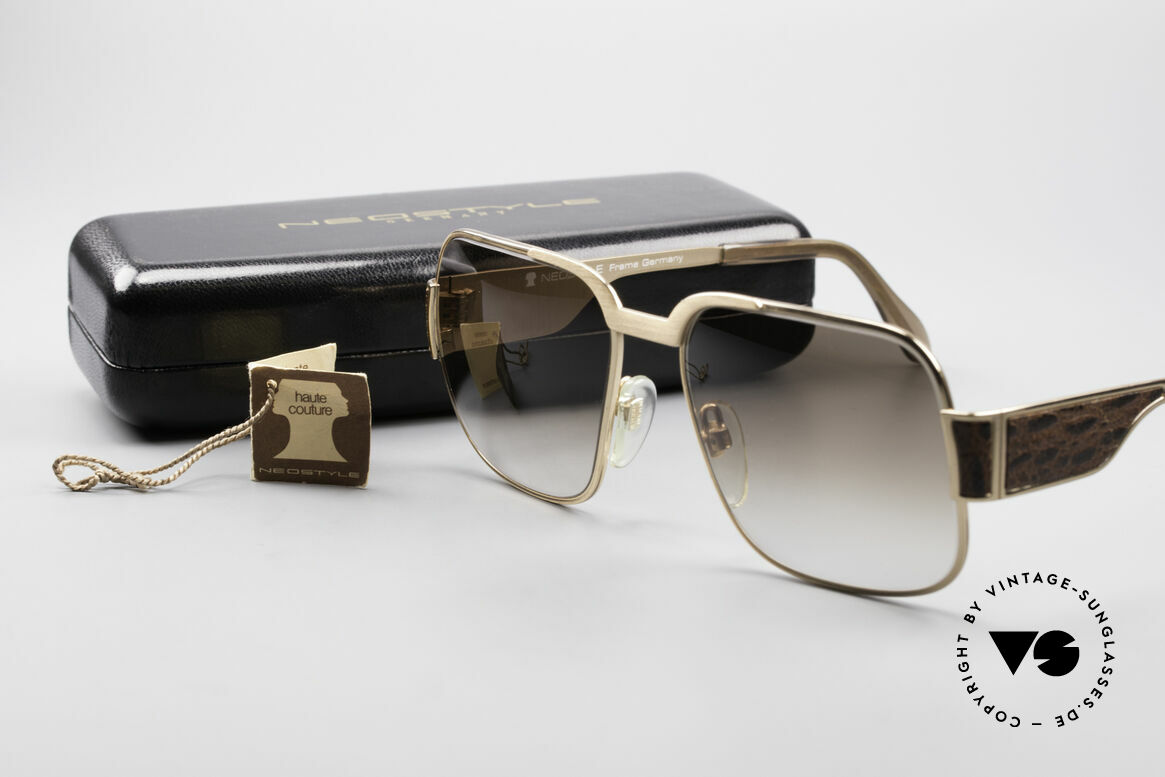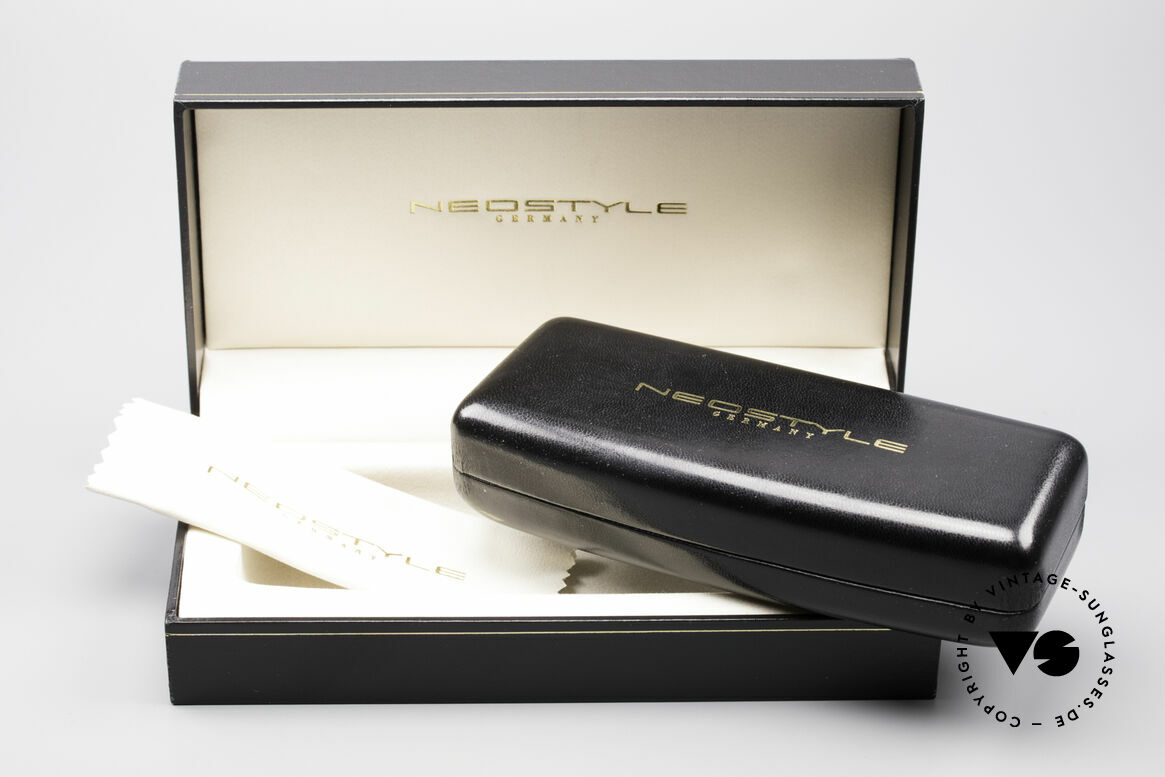 Neostyle Nautic - The Elvis Glasses
Thanks to Elvis Presley, the Neostyle Nautic Series became world famous. The model 'Nautic 2' is a rare collector's item.
To the Elvis Story
Back to list
Neostyle Nautic 2
incl. 19% VAT, excl. shipping
You may also like these glasses