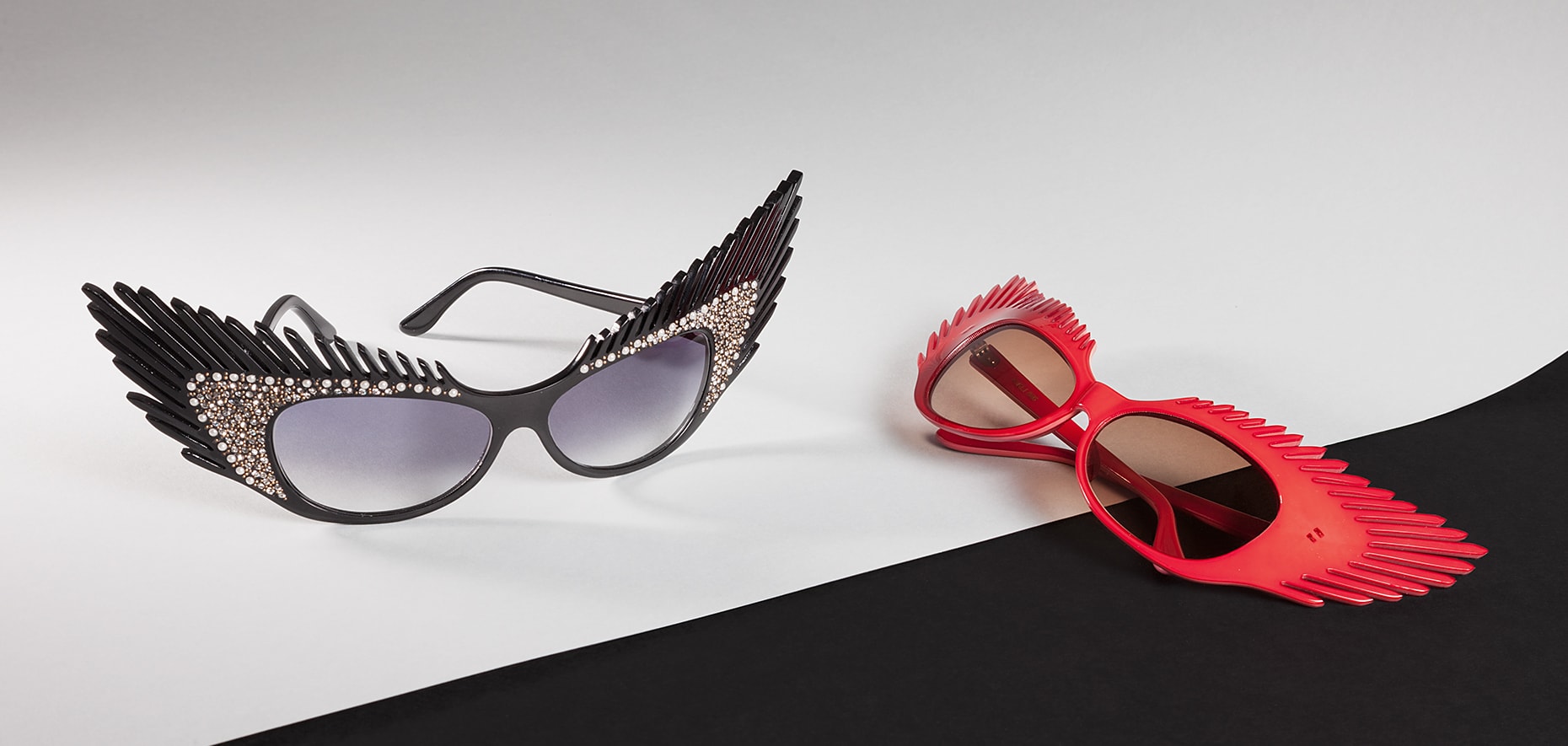 Provocative Fashion Trends
Alain Mikli, an optician himself, has been producing trend-setting and provocative fashion with his team of designers since 1978. His sunglasses also attract attention with their extreme and surprisingly different shapes.

Eye-Catching Sunglasses
Alain Mikli, who himself learned the opticians trade, along with his designers has been developing trends in the fashion area since 1978 and within the trade has always been regarded as a source of provocation. The sunglasses also have attracted public attention with their excentric forms and in many cases have been associated with "Haute Couture" fashion.
The company, which resides in Paris on the Rue de Campo Formio, closely cooperates with the French object-designer Philippe Starck, as well as the Japanese fashion designer Issey Miyake. Presently Alain Mikli produces four collections which definitely belong to the luxury segment within the sunglasses market.